Report: Stanton clears, teams interested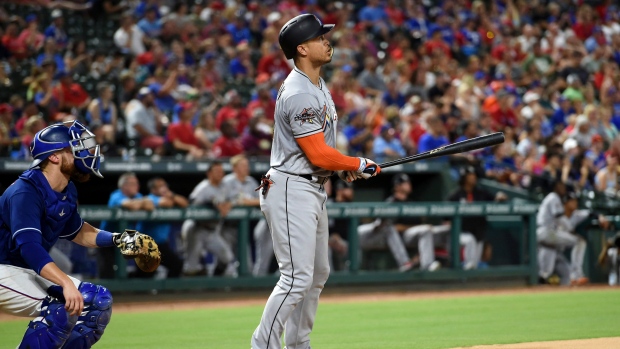 According to Jeff Passan of Yahoo Sports, Giancarlo Stanton has cleared revocable waivers and could soon be on the move.
The Miami Marlins slugger has 10 years and $295 million left on his mammoth contract, but does currently lead the majors in home runs with 43.
Passan reports at least four teams have inquired on acquiring Stanton before August 31 and one team went as far as trading names with the Marlins in pre-July 31 talk.
Stanton is batting .283 this season with 93 RBI and a .374 OBP. He's a four-time all-star and has already surpassed his career-high mark in home runs this season.
He will turn 28 in November.
The Marlins announced over the weekend the team would be sold to a group that includes Derek Jeter.