Report: Ticats' Gable out up to four weeks; Madu out for year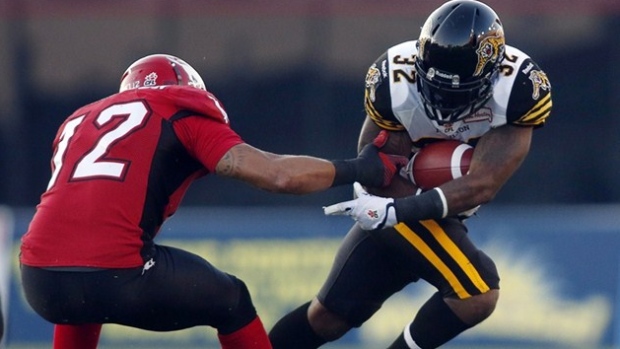 The Hamilton Tiger-Cats could be forced to play the pre-season and possibly the early part of the regular season without a key member of their backfield. Drew Edwards of the Hamilton Spectator is reporting that running back C.J. Gable is expected to miss up to four weeks with a hand injury.
Gable started seven regular season games for the Ticats last season and gained 138 yards on 30 carries while producing two touchdowns.
The 27-year-old also caught 18 passes for 224 yards.
Another of the Ticats running backs, Mossis Madu Jr, will miss the entire regular season, according to the Spectator. Edwards reports Madu suffered a shoulder injury that will require surgery.
Edwards also reports that head coach Kent Austin does not think DT Brian Bulcke will be ready to start the regular season.