Report: Ticats WR Toliver out for season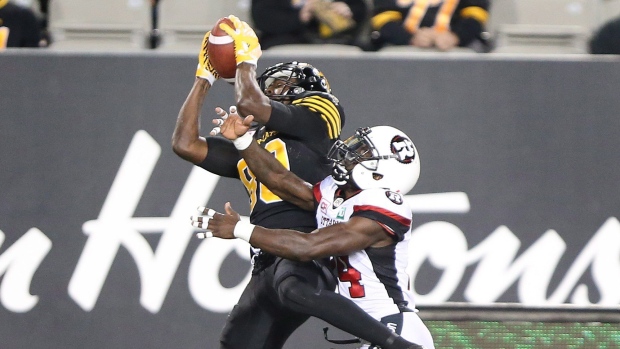 Adding injury to insult, the Hamilton Tiger-Cats have lost receiver Terrence Toliver for the season with a torn ACL, according to a report from Drew Edwards of the Hamilton Spectator.
Toliver was injured getting tackled after a catch on the Ticats' first offensive drive of the game. He limped off the field and didn't return during the team's 32-15 loss to the Toronto Argonauts Sunday.
The 29-year-old was coming off a career-season with the Ticats, finishing with 65 receptions for 1,036 yards and nine touchdowns in just 13 games last year.
The third-year Ticats pass catcher has 114 receptions for 1,720 yards and 15 touchdowns in his CFL career.