Report: Tigers, Astros talking Verlander deal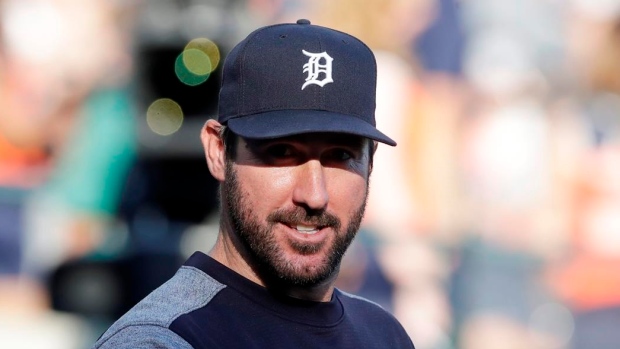 The Detroit Tigers and Houston Astros are discussing a Justin Verlander deal, reports FanRag Sports' Jon Heyman, but the negotations over the 2011 American League Most Valuable Player and Cy Young Award winner will be complicated.
A large sticking point is the remainder of the 34-year-old Verlander's deal. He's under contract for two more seasons at $28 million per year, plus he carries a 2020 option at $22 million that would kick in with a finish in the top five of 2019 Cy Young voting. Five times in his career, Verlander has finished in the top five.
Heyman notes that the Tigers are willing to eat some of that money, but would only do so for the right prospects.
A native of Manakin Sabot, Virginia, Verlander has spent all 13 of his big league seasons with the Tigers. He holds a career mark of 181-113 with an earned run average of 3.50 and a WHIP of 1.195.
This season, Verlander is 8-7 with a 3.97 ERA and 1.359 WHIP, but is 3-1 with a 2.01 ERA, 0.942 WHIP and 9.8 strikeouts per nine in his last six starts.
Though he's already cleared waivers, Verlander's 10-5 rights mean he can still veto any trade.