Report: VanVleet to undergo surgery; out 5 weeks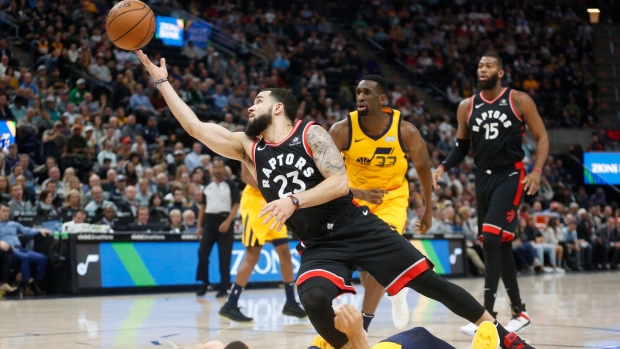 Fred VanVleet's return to the Toronto Raptors lineup will take longer than originally expected.
The Athletic's Shams Charania reports the point guard will undergo surgery on his injured thumb and will be out for five weeks.
The 24-year-old Rockford, IL native was initially expected to only miss at least three weeks.
The injury occurred in the second quarter of Saturday's win over the New York Knicks.
The Raptors played in Monday night's win over the Brooklyn Nets with Kyle Lowry as the team's only recognized point guard.
Jeremy Lin, expected to be signed once he officially clears waivers later on Wednesday, could potentially be in the lineup when the team hosts the Washington Wizards in the evening, but timing could preclude that.
In 51 games this season, VanVleet is averaging 10.5 points on .403 shooting, 4.6 assists and 2.7 boards in 26.8 minutes a night.