Report: Wiggins fires agent amid max talks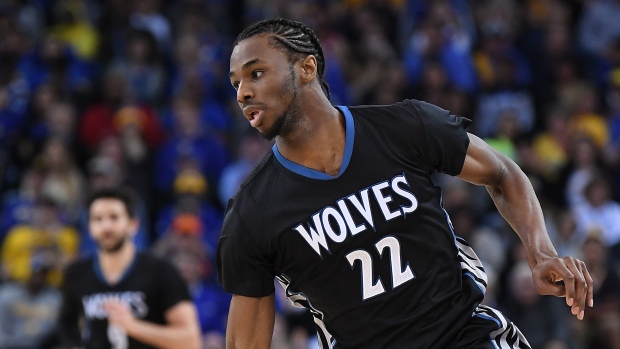 Canadian NBA star Andrew Wiggins of the Minnesota Timberwolves has fired his agent Bill Duffy, reports ESPN's Adrian Wojnarowski. Duffy had been currently in negotiations with the Timberwolves for a five-year, $148 million maximum contract extension for Wiggins.
Duffy told Wojnarowski that the team sent Wiggins and himself a contract for a rookie extension deal, but Wiggins instead filed paperwork Tuesday with the league to terminate his relationship with Duffy.
Duffy, who Wojnarowski says is one of the league's most prominent agents, also revealed to ESPN that he had been made aware of rival agencies as well as potential start-ups that were recruiting Wiggins with inducements that included no commission fees on contracts.
"We are disappointed that Andrew made this decision, especially after a three-year partnership where we worked closely with Andrew and his entire family," Duffy told Wojnarowski. "Unfortunately, tampering is a common problem in our industry, and that's part of the reason why I've already been in contact with the NBPA to discuss my rights in this matter. Obviously, whenever Andrew signs the max extension that we negotiated with Minnesota, we will work with the NBPA to make sure that our interests are protected."
Wiggins, 22, is entering his fourth season since being drafted first overall by the Cleveland Cavaliers in 2014. He averaged 23.6 points a game last season, and he is one of the franchise's cornerstones along with Karl-Anthony Towns and Jimmy Butler.