Report: WR Bryant to practice Thursday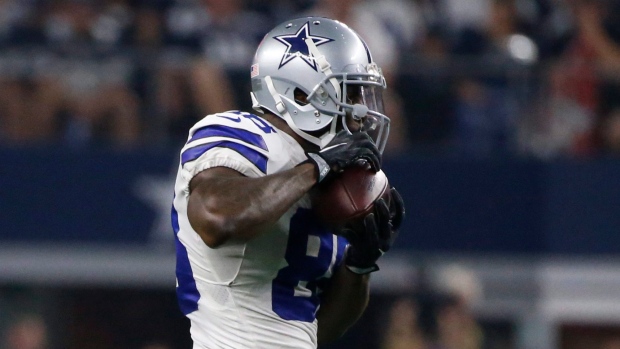 Dallas Cowboys wide receiver Dez Bryant will practice on a limited basis Thursday according to Ian Rapoport of NFL.com.
He missed practice the day before with knee and ankle injuries and his status for Sunday is still up in the air.
In eight games so far this season, the 29-year-old has 38 catches for 439 yards and four touchdowns.
Bryant has battled injuries the last few seasons and hasn't played in more than 13 games since 2014.
Dallas (5-3) will go on the road to take on the Atlanta Falcons (4-4) on Sunday.