Report: Yankees, Pirates slow Cole talks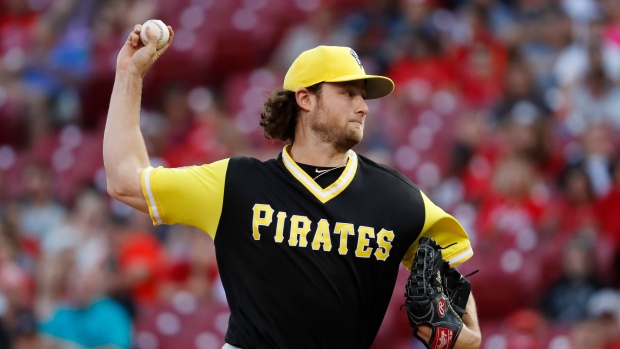 The New York Yankees and Pittsburgh Pirates have not had any positive movement on a potential Gerrit Cole deal in recent days according to Jon Heyman of FanRag Sports.
Both teams are reportedly apart on the package going back to the Bronx. While something could happen down the road, there is no evidence of a deal happening in the near future, reports Heyman.
The Pirates are said to be seeking Yankees' top prospect Gleyber Torres.
Earlier this week, Jeff Passan of Yahoo Sports reported that the Yankees and Pirates were deep in discussion on the star right-hander.
Cole finished 12-12 with a 4.26 earned run average and 196 strikeouts in 203 inninngs over 33 starts for the Pirates last season. The 27-year-old finished fourth in NL Cy Young voting in a career-year in 2015, finishing with a 19-8 record with a 2.60 ERA and 202 strikeouts in 208 innings.