Reports: Ravens to sign veterans Ray, Floyd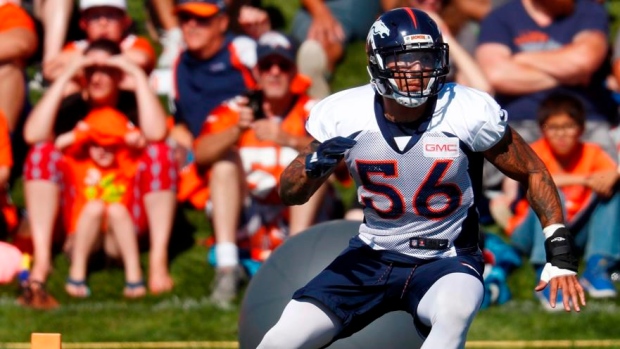 The Baltimore Ravens are signing two veteran players, pass rusher Shane Ray and wide receiver Michael Floyd, according to separate reports.
ESPN's Adam Schefter reported the Ravens will give Ray a one-year deal a day after signing fellow veteran pass rusher Pernell McPhee.
The 25-year-old Ray spent the first four seasons of his NFL career with the Denver Broncos. While he had just one sack in 11 games last year, he had a career-high eight sacks in 16 games his sophomore season.
ESPN Ravens reporter Jamison Hensley reported Floyd will also be brought in, pending a physical.
Floyd has spent most of his seven-year career with the Arizona Cardinals but has also suited up for the New England Patriots, Minnesota Vikings, and Washington.
He played in 13 games with three starts for Washington last year, finishing with 10 receptions for 100 yards and a touchdown.