Nets acquire Okafor, Stauskas from 76ers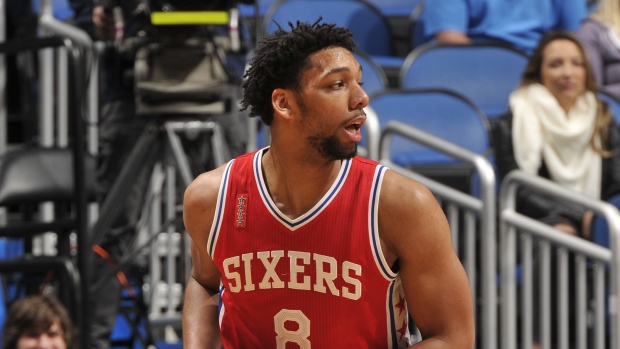 Jahlil Okafor has finally received his wish to leave Philadelphia.
The 76ers have traded Okafor to the Brooklyn Nets, along with Canadian guard Nik Stauskas and a second-round draft pick for power forward Trevor Booker.
With the talented young front court duo of Joel Embiid and Ben Simmons, Okafor became the odd man out for the Sixers and was no longer getting much playing time. The former third overall pick in the 2015 NBA Draft has only played in two games this season, averaging five points and 4.5 rebounds on 44.4 per cent shooting.
Okafor publicly requested a trade or buyout on Nov. 1 and the team declined his $6.3 million team option.
He has also struggled with injuries throughout his career, never playing more than 53 games in his first two seasons.
Stauskas also saw his playing time significantly cut as the 76ers signed veteran shooting guard J.J. Reddick in the off-season. The Mississauga, Ont., native has only played in six games this season averaging under a point per game on 25 per cent shooting.
Both Stauskas and Okafor will be free agents at the end of the 2017-18 season.
In return, the 76ers get a veteran forward in Booker. The 30-year-old has averaged a career-high 10.1 points per game so far this season, adding 6.6 rebounds and 2.1 assists in 18 games for the Nets.