Reports: Red Sox, Betts settle on $20M deal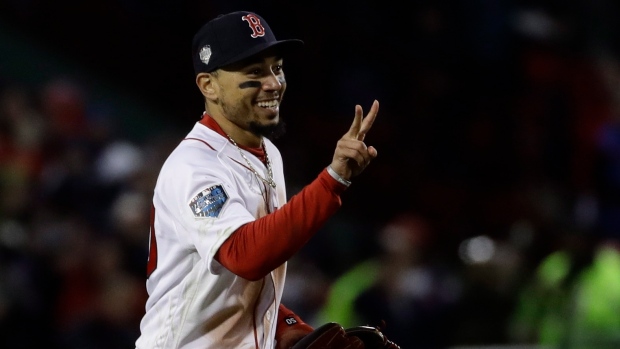 The Boston Red Sox and right fielder Mookie Betts have reached a settlement on a one-year contract worth a record $20 million that avoided salary arbitration, according to multiple reports.
Betts' $20 million settlement is the most a player in his second year of arbitration has ever received, according to Jon Heyman of Fancred and MLB Network.
The 26-year-old was a major part of the Red Sox's success last season, which culminated in the team winning the World Series. Betts was named an all-star in 2018 for the third straight season, and was took home the American League's MVP after hitting 32 home runs and 80 RBIs.
Over his five-year major league career, Betts has hit 111 home runs and 390 RBI on a career average of .303.