Riders sign WR Roosevelt to extension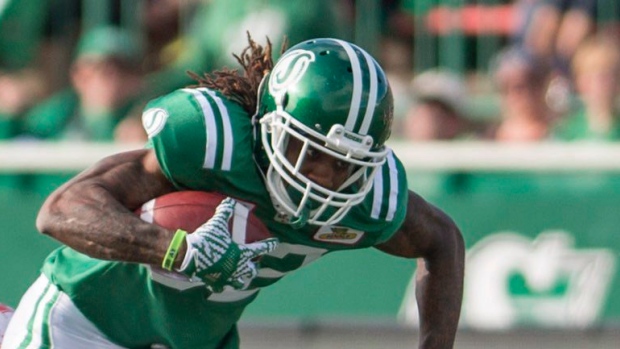 The Saskatchewan Roughriders signed wide receiver Naaman Roosevelt to a two-year extension on Thursday. Financial details were not released.
Roosevelt signed as a free agent in 2015 after spending parts of five seasons in the NFL. Through his first two CFL seasons, the 28-year-old Buffalo native has played 21 games registering 101 receptions for 1,583 yards and seven touchdowns.
This season, Roosevelt earned nomination as the Riders Most Outstanding Player after picking up 1,095 receiving yards and two touchdowns on 76 receptions in 11 games.
He was named a CFL Top Performer once after registering a season-high 182 receiving yards.