Rielly out again as Leafs face Avs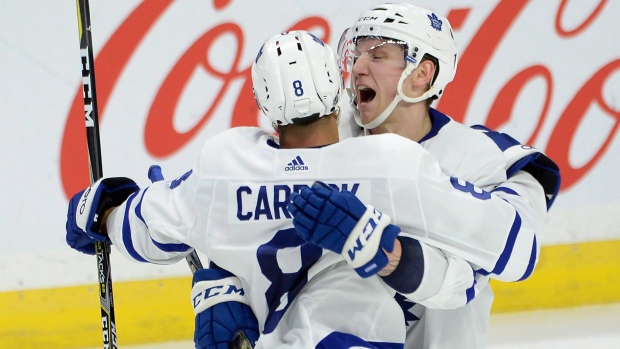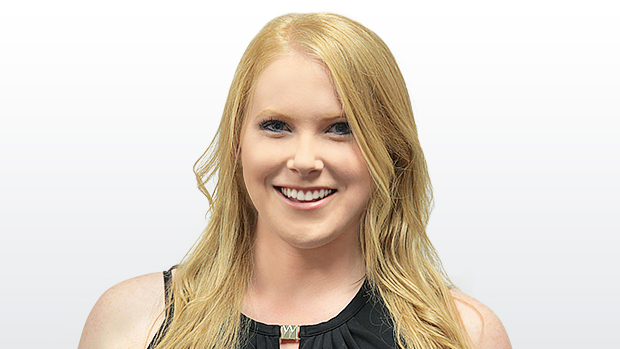 TORONTO – Mike Babcock wouldn't choose to go without top-pairing defenceman Morgan Rielly in the Maple Leafs' lineup. But if an upper-body injury must sideline Rielly for the second straight game on Monday against the red-hot Colorado Avalanche, at least the head coach isn't struggling for a replacement.
"It was good. I didn't know what the heck I was gonna do anyway," Babcock said after Monday's morning skate. "All three of those kids [Travis Dermott, Connor Carrick and Andreas Borgman] played good [on Saturday]. How was I going to scratch one? Now I don't have to make a decision."
The exchange was light-hearted, but didn't totally mask the harder realities for Toronto's blueline. The unit has been a work in progress since October, and being hit by injury doesn't make things any easier.
Toronto has already been without ice-time leader Nikita Zaitsev since he broke his foot on Dec. 15 in Detroit; like everyone else, Rielly took on more minutes in his absence. With him missing now too, there's more onus than ever on the Leafs forwards to support the team's blueline.
It worked for them in Ottawa on Saturday. The Leafs held their hosts to just 18 shots on goal, which made the three-goal third-period comeback victory possible. Babcock expects a similar performance from his team against Colorado.
"I thought our forwards played so hard it made our D look real good [in Ottawa]," he said. "To me, it was the least opportunity we gave any team this year. We tracked back hard, we worked hard, we competed hard…there's always another level, right? We were able to find that last game. You stay the course, you don't get in your own way, you don't panic and the next thing you know, you win some games."
TSN Hockey Insider Darren Dreger reported early on Monday that Rielly isn't expected to play in any of Toronto's three games leading up to the All-Star Break this weekend.
That will put the spotlight more firmly on Jake Gardiner, who has had an inconsistent campaign defensively.
Now slotted onto the Leafs' top pairing with Ron Hainsey, even Babcock admits "sometimes you don't know what [Jake's] doing," but he likes that the seven-year pro isn't involved in a lot of scoring chances against and has elite playmaking ability.
"You never know what he's doing," agreed Auston Matthews. "He's really good at that. Sometimes you don't know exactly what he's going to do, but if you're open…he's going to get you that puck I think nine times out of 10. He's really effective. He sees the ice well."
Gardiner is second to Rielly among regular Leafs' defencemen in scoring chances for (52.66 per cent), while his high-danger scoring chances for is at 54.66 per cent. However, only Roman Polak has worse possession numbers than Gardiner (49.09) among Toronto defencemen, and he's been prone at times to making ill-advised plays in the defensive zone that lead to turnovers or goals.
The Avalanche will be more than ready to pounce on any such plays, just like they did in a 4-3 overtime win against the Leafs on Dec. 29. That victory kicked off Colorado's current nine-game win streak, and the Avs haven't trailed in a game since Jan. 1.
Their top line of Nathan MacKinnon, Mikko Rantanen and Gabriel Landeskog has combined for 16 goals and 24 assists in that stretch, making them a formidable test for a Leafs' team that is looking to get on a roll of their own.
"We've got to stay between [them] and the net," Dermott said of the Avalanche's forward group. "The shots from the outside hopefully Freddie [Andersen] will have a handle on, but just try to get [them] from getting close. Easier said than done. [MacKinnon] is a big, strong guy and you're going to have to be aware of him."
With just one win in the Leafs' last five games, Matthews was adamant the team needs to use the success in Ottawa as a turning point to a streak of their own. A hobbled backend isn't ideal for making that happen, but the chance to play more should provide added motivation for emerging players.
"The pressure is on," said Dermott. "Here's more ice time to be grabbed and whoever is playing the best is going to get it. I think it opens a bit of an opportunity so I think you just have to go out and work your hardest and hopefully you get a couple more minutes because of it."
Projected lineup vs. Avalanche:
Hyman-Matthews-Nylander
Marleau-Kadri-Komarov
van Riemsdyk-Bozak-Brown
Martin-Gauthier-Marner
Gardiner-Hainsey
Dermott-Carrick
Borgman-Polak
Andersen starts
McElhinney​