Rielly returns to practice as Leafs prepare for second half
Maple Leafs defenceman Morgan Rielly tested his injured ankle on Monday as the team prepared for its most gruelling stretch of the season.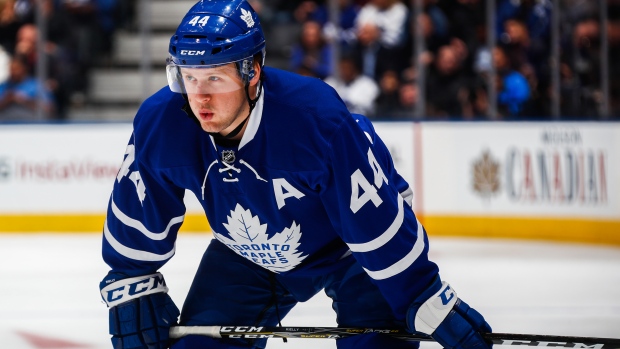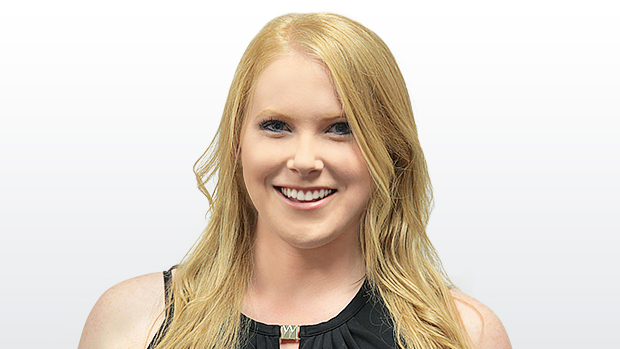 TORONTO – About 20 minutes before the Toronto Maple Leafs would convene for Monday's practice at MasterCard Centre, Morgan Rielly joined a half dozen other players on the ice to get going a little early.
It had been about two weeks since Rielly last skated with the team – he missed Toronto's last five games after injuring his ankle going into the boards on Jan.17. Fresh from their all-star break and facing a stretch of five games in eight nights, Toronto could use Rielly back in the lineup against the Dallas Stars on Tuesday. No decision on his status was made on Monday.
"I'll know more tomorrow. At this point it's more about how the body responds," Rielly said. "I felt good. [The training staff and I] have had lots of communication and I think we know where we're at. I know it's just up to me to put in some more work and try to get back."
The Maple Leafs have gone 2-2-1 with Rielly out of the lineup. The return of Martin Marincin from his own injury just as Rielly went down helped mitigate some of the potential damage. Head coach Mike Babcock said he's not looking for anything in particular out of Rielly before slotting him back in, just confirmation that's he ready to play.
The 22-year-old said after being hurt he felt fortunate to have avoided anything long-term, but admitted Monday he should have given himself more of a break.
"I think I got a little ahead of myself and tried to skate too soon," Rielly said. "The training staff here is great and they pulled me off pretty quick. But I've come a long way since then, and I'm looking forward to the next couple days trying to get back and help the team."
Rielly took back his regular spot beside Nikita Zaitsev on the top pair Monday, while Marincin shifted down to the third pairing with Roman Polak, suggesting Matt Hunwick (paired with Frank Corrado on Monday) could be a scratch for the second time in his Maple Leafs' career if Rielly is ready. Babcock said he'd make a decision after Tuesday's morning skate.
The team has reason to be cautious. With their Christmas break, bye week and all-star break coming within a month – and inside a season already condensed by the World Cup – the Maple Leafs have 35 games to play in the next 69 days. Health will be a huge factor.
Toronto is one point out of a playoff spot and at their best away from home, posting a 9-1-2 record since Nov. 30 on the road. Coaching a roster that's teeming with young talent, Babcock is encouraging his players to zero in on what they can control as the team tries to make a second-half push.
"Every section of the year is the most important because it's the one you're playing. It's like life – the most important day is the day you're living," Babcock said. "I know we have a next game. If you just focus on that, things will be fine. In order to win these games you have to do things right, and then play with determination."
Eleven players on Toronto's roster have accumulated some kind of playoff experience in the past. A postseason berth may have seemed unlikely in the second year of the team's rebuild, but a strong first half has set up the possibility.
Their climb has drawn attention from the rest of the league as well. Montreal Canadiens head coach Michel Therrien called the Maple Leafs "the team of the future" over all-star weekend.
But their goal is to be a right-now team, too.
"It's going to be a great learning experience for us," Rielly said. "That being said, we're not approaching it like a chance to learn. We want to be there, we want to be leading the pack. It's about winning games, not always learning. We want to be in the driver's seat."