Rielly talks Tavares, Matthews and the 'exciting' season ahead
Maple Leafs defenceman Morgan Rielly has endured his share of ups and downs in Toronto in the last five years, but this season - and this team - projects to be better than any Toronto has seen in years. Rielly checked in with TSN.ca to discuss what's different, what's stayed the same and why Auston Matthews would be a great captain.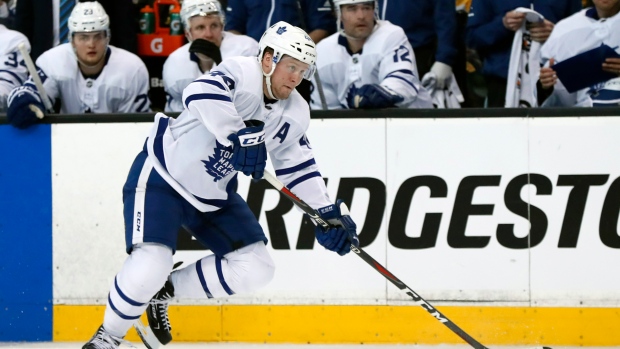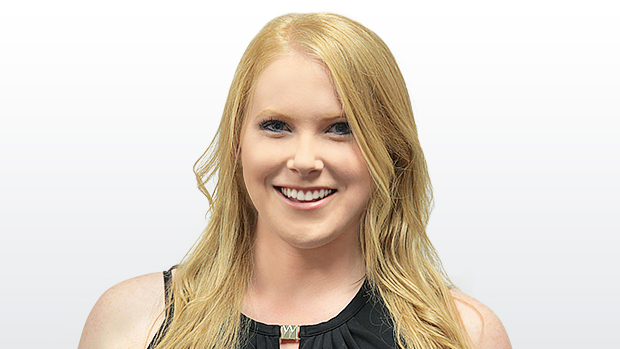 With less than five weeks to go before their 2018-19 National Hockey League season opener, Toronto Maple Leafs defenceman Morgan Rielly is eagerly anticipating the team's new campaign.
It's been a long four months since the Leafs last played a game, losing to the Boston Bruins in Game 7 of the Eastern Conference first-round playoff series. In the time since that April night in Boston, there have been notable changes to the Leafs' front office (Kyle Dubas replaced Lou Lamoriello as general manager) and roster (John Tavares signed a seven-year, $77 million free-agent contract with Toronto on July 1).
The 24-year-old Rielly has endured his share of ups and downs with the Leafs in the past five years, but this season – and this team – projects to be better than any Toronto has seen in years. With two weeks to go before training camp opens, Rielly checked in with TSN.ca to discuss what's different, what's stayed the same and why Auston Matthews would be a great captain.
A year ago, you said the feeling amongst the guys going into the season was extremely different than in any other year you'd been a part of the Leafs organization. How much more heightened is the anticipation for this upcoming season after the off-season Toronto has had?
Rielly: I think it's definitely more [heightened]. This year you want to be more excited and more motivated. You take pride in the work that you did in the off-season to get yourself ready. At a certain point you want to get to work to prove that you were working hard and you're ready to go. You're trying to get better and you want to help the team as much as you can. That's why it's such an exciting time of year.
Last season you nearly doubled your point total (six goals, 46 assists in 76 games) from the one before (six goals, 21 assists in 76 games). Looking back on the year as a whole, was there an area of your game that you walked away from thinking, "I have to do better on that next fall if I'm going to really excel."
Rielly: There's a lot of stuff that you want to work on and get better at. You look at the best players in the world; they're always working hard and trying to get better. It's a very important part of your off-season training that you recognize your strengths and weaknesses and work on both of those things. For myself, there is a lot of room to get better and lots to improve on. This is the time of year where you take pride in putting in the extra work at the gym and the time on the ice. We should all be very motivated to be ready to go and prepare for training camp and that's the general feeling this team has.
This will be your fourth season playing for Mike Babcock. How much has your relationship evolved over that time? Does he still push you as hard as he did the first year he arrived?
Rielly: I think he is [at] the upper end of coaches that like to push. He wants to get the most out of players and that's good. When you meet, it's not always a test or to push you to the point where he's trying to agitate you, he's just trying to make you better. He's a world-class coach and he cares about his players. If you're able to look at it that way, it's all very helpful. When he first got here, we'd meet almost daily and talk about how I can get better. It's not always video and it's not always about practice. It can be about [things] away from the rink and what I can do to get better. That comes from a place of him truly wanting the best for his team and his players. And players enjoy that; I certainly do. He creates a relationship with them and you trust one another and it makes you not want to let him down. But like anything, whether you're talking to your coach or your boss or a person in your life, he can definitely agitate you. The craziest part about it is he likes it. He likes having intense conversations. It's not always what you look forward to, but when things start getting fiery, he starts smiling. It's weird. But he's a great coach and he's good at knowing his players and knowing what guys need.
There have been some bitter endings to Leafs' seasons in your five years in Toronto. Four months after the fact, where does last April's loss to Boston rank?
Rielly: I mean it's…we weren't happy about it. But, that's a good question. There's different ways to look at it. It was very unfortunate to lose that way, but the previous year losing against Washington was very difficult because we had such pride about being the eight seed playing a one [seed] so closely like that. We had given ourselves an opportunity to extend our season. But the Boston series probably hurt a bit more. But then two years before that we came in dead last, and that was tough to bear as well. You're never happy in a season unless you win the last game. That's the end goal, that's what all teams want to do and it's not that easy.
Knowing how big of a role Jake Gardiner played last year [he and Rielly led Toronto defencemen in points with 52 each] how much do you think he dwelled on his minus-4 performance in Game 7?
Rielly: Jake had an outstanding year. He's a great player. The way he handled the media after the game just shows he's willing to take the blame. …That just speaks to his character because as a team we know what happened. We know you can't win or lose based on one player or one play. I think that when you look at how important he was to our team all year, we wouldn't have even been there if it weren't for him. I don't think he deserves any criticism at all. He was a leader in how he tried to take all the [heat] but the reality we all know is that Jake was a huge part of what we did. It was a difficult loss for all the guys and I think Jake took it really hard. That's just the type of person he is. Credit to him for being a leader.
Given the Leafs' success under Lou Lamoriello, taking the team from last place to back-to-back playoff berths in three short years, what was your first reaction to seeing Kyle Dubas' promotion?
Rielly: As players, you kind of learn that you can't really worry about it. It's not in our control. We just have to do our job. There was a change in personnel, but that happens every year one way or another, whether it's coaching staff, players or scouts. It's always changing. …Lou was great. I talked to him [after the change]. He did some great things for our team if you look at all of it. He's going to continue to be great and we were lucky to have him for a little bit. Things change and now we have Kyle, who is a young, qualified guy who is very motivated and we're ready to get to work.
Dubas has specific ideas on how he wants this team to evolve and look on the ice. Have you gotten a sense of what some of those specifics are?
Rielly: Yeah, I think I have a good idea. You talk a little bit over time, and get an idea and a feel for it. We met when I was out in Toronto and he obviously has a clear vision of what he wants to do and how he wants the team to play. It's pretty much as you'd expect. We're a young team with some highly skilled guys and not a lot is going to change in terms of the way we play. And Mike [Babcock] has a vision, too. We're not expecting too much of a change; our job remains the same. We all have to earn our spots and go out and win some games.
You mentioned changes to the team, and the addition of John Tavares has to be the biggest one of the year for Toronto. Has it really started to sink in what a game-changer the deal was for the Leafs?
Rielly: He's a great player, world-class player, and we're lucky to have him. He's proven himself at every level that he's been at. When you add a guy like that, your team just gets better overnight. And then with the quality person that he is, the leader, the quality player he is, when you look at those factors, we're very lucky to have him. He made his choice to come to Toronto which I think is a good sign for us. He's a guy that wants to win and he looked at our team and saw an opportunity to do that. We all want to make that count and, moving forward, do the best we can to be a great team. I'm sure he wants to put the jersey on and start playing. We're all looking forward to that.
You said at Mitch Marner's charity event in July after Tavares signed that "expectations go where the media goes," so is the trick just tuning out all the noise? Or is it embracing the challenge?
Rielly: It's a little bit of both. You can't really tune it out because that's part of the job, players have to address the media and that's fine; that comes with the territory. But as a team, we don't create our own expectations; we go in every day and work and try to get better. We have goals we want to achieve, but expectations are created on the exterior. That's none of our business; we just go out and try to win hockey games, which is all we can control. We want to be a close team that can win games and have fun and as we grow a little bit and as we get playing more and more, when we start to look at the playoff picture, guys might start to break [expectations] down a little more. But right now we just want to get started. There's no group chat going about expectations with our team right now, it's more just looking forward to getting together again.
James van Riemsdyk and Tyler Bozak had been two pillars for the Leafs during your whole tenure with the team. Their off-season departures left holes to fill everywhere – from the power play to general leadership. What kind of evolution do you expect now, on and off the ice? Mitch Marner, for one, has already spoken up this summer about looking to take on a greater role in the room.
Rielly: James and Bozie were a big part of our team and, for me personally, I had a pretty good relationship with both of them. But I think you're right about evolution. It means younger guys get an opportunity to grow up a little bit, be in the spotlight and have a leadership role. I think that's very exciting. You look at guys like Mitch and [Auston Matthews], they want that, it drives them, it motivates them and it'll be a huge piece of what our team looks like. It's great to hear as a teammate of guys wanting that pressure and wanting that spotlight. It's really exciting.
Auston Matthews also said recently that if he were asked to take on the Leafs' captaincy, he would feel that he's ready to do so. What have you learned about him in the last two years that suggests he could handle that responsibility?
Rielly: He's a mature young man. He's a guy that likes pressure. He enjoys when people lean on him, when opponents [play him hard], when Babs wants more from him; that's what he likes. He's a world-class player. He's a mature young guy that I've gotten to know really well. When you talk to him, he's got huge goals. He's really motivated and I think that the combination of his skill and his motivation and just the type of person he is, he's a leader. I think he had every right to make that comment and he hit the nail on the head. There's no question that he's a leader one way or another. He'll be ready and flying around on the ice like he always is.
Going back to last summer, I asked you whether it was realistic to expect that the Leafs' defence could be markedly improved over the previous season when Ron Hainsey was the only major off-season signee. It's the same story this year. Obviously, you don't have a say in the matter, but is there an element of pride or confidence that comes from the front office's belief this defence will be good enough to win as is?
Rielly: That's a good feeling. It also adds a little bit of pressure. Now you want to be ready to go and you want to have a big year and you want to prove that you can help the team. Over my conversations with Kyle I've gotten that feeling from him. He wants us to grow together and work together and become a better group and I think that's important. We have guys here, young and older guys, so it's a good challenge for us. But as I always say, players will have these conversations over the course of the off-season, and the general feel of the team is we're ready to go. We're excited. We'll have a challenge ahead of us but we're looking forward to it.
This interview has been edited and condensed for clarity and length.