Roughriders release quarterback Young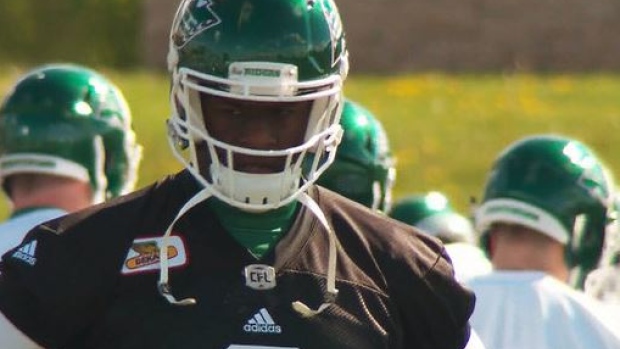 Vince Young's football comeback with the Saskatchewan Roughriders ended Saturday.
Leigh Steinberg, Young's agent, tweeted the former Texas Longhorns' star quarterback was waived by the Riders after suffering a torn hamstring during the CFL team's training camp. Young didn't play in either of Saskatchewan's two exhibition games.
CFL teams had until 10 p.m. ET on Saturday night to finalize their 46-man roster to start the regular season. At least 21 of those players must be Canadian with clubs allowed to carry three quarterbacks of any nationality.
Another 10 players can be carried on the practice roster.
The Riders confirmed Saturday evening that Young was among the 20 players they'd released. Also let go was running back Anthony Allen, who re-signed with Saskatchewan on June 2, spending two seasons with the club before playing in 2016 with the B.C. Lions.
"Riderville it was fun... don't know why I was brought in though only to be let go.. ran the ball once last game," Allen tweeted prior to the Riders' confirmation of their final cuts.
The six-foot-five, 232-pound Young was injured June 6 and expected to miss four-to-six weeks. Young, 34, signed a two-year deal with the Riders this off-season after spending eight years in the NFL but hadn't played in a regular-season game since 2011 with the Philadelphia Eagles.
Young was to battle CFL veteran Kevin Glenn for the starter's job in Regina. Glenn will be under centre when Saskatchewan kicks off the regular season Thursday night against the Montreal Alouettes.
The Roughriders also released international quarterback Bryan Bennett, the team announced in a press release Saturday. At the start of training camp, Bennett was the team's No. 2 QB on the depth chart, slotted behind presumed starter Kevin Glenn.
Brandon Bridge of Mississauga, Ont., will be the backup with rookie Rookie Marquise Williams standing third on the depth chart.
Young was 30-2 at Texas and in '05 led the school to an NCAA title. He went in the first round, third overall, of the 2006 NFL draft to the Tennessee Titans and was the league's top rookie and a Pro Bowl selection that season
Young, a 2005 Heisman Trophy finalist, started 50-of-60 career NFL games and in '09 was its comeback player and earned his second Pro Bowl nomination. But the Houston native had been out of football since 2014 when he retired after being released by the Cleveland Browns.