Rumour Mill: Where would Kane be a fit?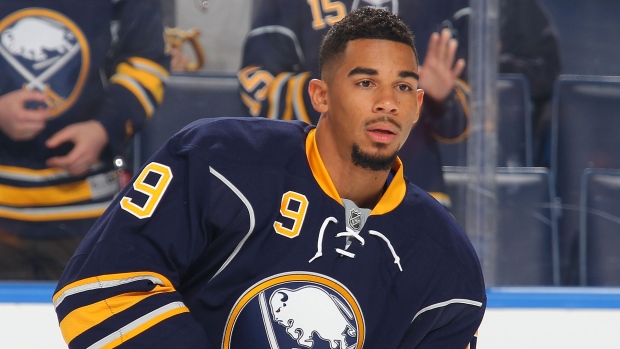 Keep up to date on the latest rumours and speculation around the NHL beat with TSN.ca's Rumour Mill.
Kane a fit with Sharks?
Trade rumours involving Buffalo Sabres forward Evander Kane, who sits atop of the TSN Hockey Trade Bait board, continue to percolate.
TSN Hockey Insider Pierre LeBrun was asked this week by TSN Radio Vancouver whether Kane, who's scheduled to be unrestricted free agent at season's end, would be a fit with the San Jose Sharks - which LeBrun believed he could be.
"But certainly in the overarching picture, not only before the Feb. 26 trade deadline, but even perhaps more so in the off-season when the cap goes up," he explained. "The Sharks, I think, are a real wild-card team in terms of what their willingness is to go out and be aggressive - and have the corresponding cap room to do it."
LeBrun also mentions the Montreal Canadiens as another potential team that could acquire Kane.
The 26-year-old leads the Sabres in goals (14) and points (28).
Capitals looking to bring Samsonov to Washington next season?
According to multiple reports, the Washington Capitals are looking to get 2015 first-round pick Ilya Samsonov in the fold next season once his contract with the KHL's Metallurg Magnitogorsk ends next April.
Isabelle Khurshudyan, who covers the team for the Washington Post, believes that bringing in the goaltender would make sense, with fellow Capitals goalie Philipp Grubauer set to become a restricted free agent in the off-season.
TSN Hockey Insider Bob McKenzie points out that Washington can't sign Samsonov until his KHL contract is up, but adds that it is "reasonably safe" to assume that the Capitals will get him signed to an NHL deal once his KHL contract expires.