Rutherford: Penguins eyeing three centres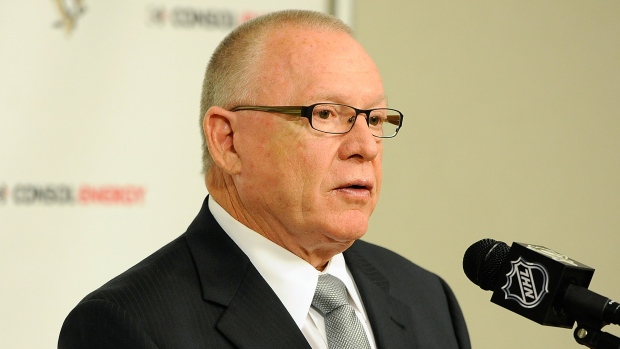 Pittsburgh Penguins general manager Jim Rutherford has been in the market for a third-line centre throughout the off-season.
Rutherford said Friday the team is looking at three players who could be available to acquire before the team opens their season on Oct. 4.
"We have our focus on three guys," Rutherford said of the Penguins' search for a depth centre. "I think one or two may become available before the season starts."
He added the team is not in a rush to add a centre as they are looking for the "right fit."
The Penguins lost centres Nick Bonino and Matt Cullen to free agency over the summer. Jake Guentzel, Jean-Sebastien Dea, Greg McKegg and Dominik Simon are listed on the team's official roster as centres at training camp. Guentzel and Simon, however, opened camp on Friday on a line centred by Sidney Crosby.
Rutherford said he prefers Guentzel on the wing with Crosby but could use him at centre this season if needed.
Despite a lack of depth up the middle, Rutherford said he believes the Penguins are capable of winning a third consecutive Stanley Cup.
"It's not easy winning once. Not easy winning twice. We have a good enough team to win again," Rutherford said.
According to CapFriendly, the Penguins have $3.2 million in cap space entering the 2017-18 season.