Schwartz, Blues agree to terms on two-year, $4.7 million deal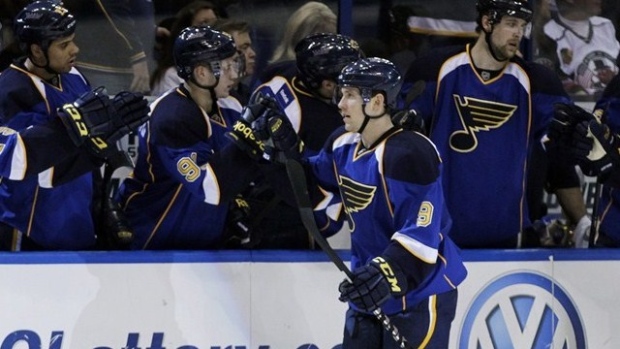 The St. Louis Blues and restricted free-agent Jaden Schwartz agreed to terms on a two-year, $4.7 million contract on Saturday.
The new deal has an annual average value of $2.35 million, including $2 million in first year and $2.7 million in the second.
The 22-year-old winger scored 25 goals and added 31 assists in 80 games with the Blues last season.
"We are excited to have Jaden in the fold for the next two seasons," said Blues general manager Doug Armstrong. "He is an exciting young talent that will play a key role in the success of our club in the near future."
Schwartz has been absent from Blues training camp to date, awaiting a new contract. He will address the media following practice on Monday.
In 132 career games, all with the Blues, Schwartz has scored 34 goals and 72 points.
The Wilcox, SK. native was drafted in the first round (14th overall) of the 2010 NHL Draft.
The Blues open their regular season on October 9 against the New York Rangers.