Scott to play in NHL all-star game
The NHL says John Scott will captain the Pacific Division team at the 2016 all-star game despite his trade to Montreal. "I am looking forward to enjoying a fun and unique experience at All-Star Weekend in Nashville with my family," said Scott. "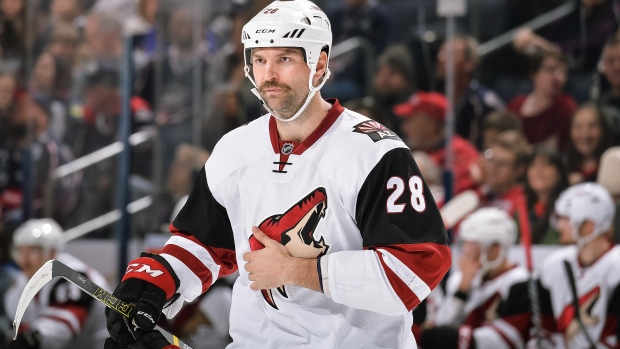 NEW YORK, N.Y. - The NHL says John Scott will captain the Pacific Division team at the 2016 all-star game despite trade to Montreal.
"I am looking forward to enjoying a fun and unique experience at All-Star Weekend in Nashville with my family," Scott said in statement released by the league. "While being voted to the All-Star Game by the fans was not something I expected to happen, I am excited to participate in the All-Star events with my fellow players."
Scott, elected to the Pacific Division captaincy in fan voting while a member of the Arizona Coyotes, was traded Friday to the Montreal Canadiens of the Atlantic Division. The resultant change in division, and Scott's subsequent assignment to the American Hockey League, created a unique circumstance that required review - the result of which was a determination to maintain the status quo for the All-Star weekend in order to preserve all parties' pre-existing expectations, including Scott's desire to participate.
Fans angry about the prospect of Scott not being allowed to play in the game took to social media over the weekend, creating a FreeJohnScott hashtag.
"Everything is fine. Stop the 'Free John Scott' stuff," Scott chuckled when talking to ESPN.com Tuesday morning. "I'm free, I'm fine. I'm playing hockey and I'm still alive."
Scott has five goals, six assists and 542 penalty minutes in 285 NHL games. He was elected by fans to play in the All-Star game.