Sens suspend Wikstrand for leaving camp
The Ottawa Senators have suspended defensive prospect Mikael Wikstrand for leaving training camp to return to Sweden. Wikstrand "disappeared" Thursday without informing the team, general manager Bryan Murray said Friday.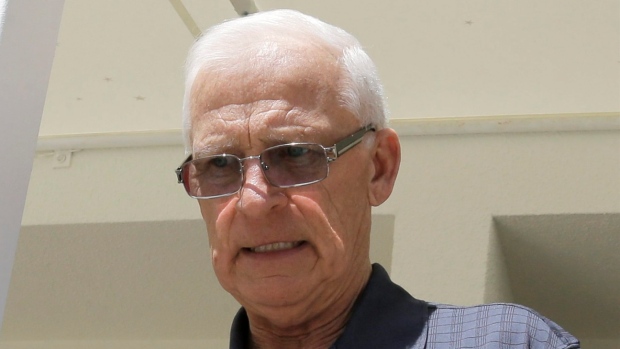 OTTAWA - Ottawa Senators prospect Mikael Wikstrand left training camp to return to Sweden, a move that led the club to suspend him from playing hockey overseas.
Senators general manager Bryan Murray said Friday that Wikstrand "disappeared" Thursday without telling team officials. Wikstrand wrote in Swedish on his verified Twitter account that he went home for personal reasons because a close family member is seriously ill.
Murray said this was the first he had heard of an illness in Wikstrand's family. The 21-year-old defenceman who became one of the organization's best young prospects had indicated in recent weeks he'd like to play at home in Sweden this season rather than in North America.
That didn't go over so well with the Senators, who saw him starting the season with Binghamton of the American Hockey League. Wikstrand had gotten some calls from teams in the Swedish Hockey League, but Murray will not let him play.
"If it's a beer-league team, he can play," Murray said. "I told him that he could go back and be a grocery clerk, he could play in the beer leagues, but he could not play hockey in any shape or form if he doesn't play for the Ottawa organization, and that's the way it'll be."
The Senators loaned Wikstrand to Frolunda in Sweden last season, the first of his three-year, entry-level contract, but insisted he play in North America in 2015-16. Wikstrand told Murray he didn't think he was ready, something the veteran hockey executive questioned.
Murray said the team has high expectations for Wikstrand, a 2012 sixth-round pick whose stock has risen significantly since. Wikstrand was pegged as a top-four defenceman in the AHL, with the possibility for rapid advancement.
"He's certainly an NHL player," Murray said. "He has ability to play in the NHL. He's mobile enough, he's got a good head for the game, he sees the ice pretty well."