Shanahan eyes more work ahead for Leafs amid hype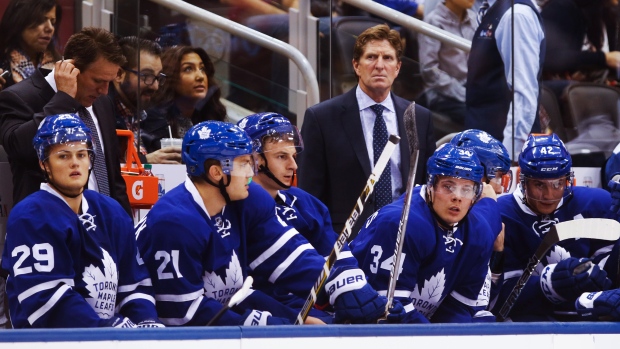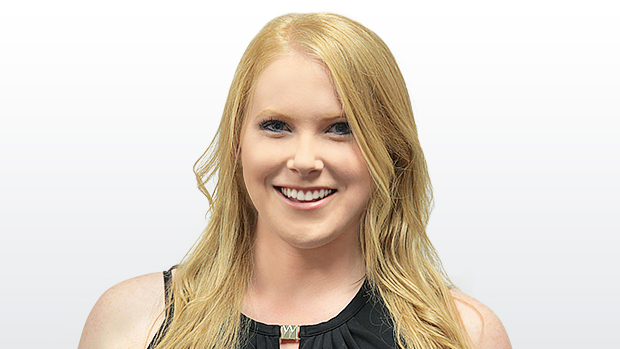 TORONTO — How much can change for an NHL team in less than two seasons? If you're the Toronto Maple Leafs, quite a lot.
Less than 18 months ago, the Maple Leafs finished dead-last in the NHL standings, the culmination of many first steps on the path of what was predicted to be a painful rebuild.
Fast-forward to Tuesday, and Toronto Mayor John Tory is publicly proclaiming at the Leafs' unveiling of their Next Century Game (Dec. 19) plans that he expected Toronto to win a Stanley Cup while he was still in office – although he smartly added the caveat, "I hope to get a second term."
That would push the Leafs' window out to five years, and with hope springing more eternal than ever after their success last season, few would balk at Tory's optimism. With weeks to go until a new season begins, hype is at an all-time high for the club helmed by head coach Mike Babcock, general manager Lou Lamoriello and President and Alternate Governor Brendan Shanahan – they just have no interest in feeding it further.
"You can't be a champion in any sport unless you know how to deal with expectations and pressure. I think we've got a lot of people that embrace that," Shanahan said Tuesday. "Mike keeps [the players] grounded each and every day they go on the ice; they know what their job is.
"Optimism is certainly a nice thing, but I think for the people who are with the team - our players and our management – we're focused on all the little things we have to do…we know how much work still has to go into this."
With training camp opening later this week, and the preseason beginning Monday, the Leafs' quest to continue writing a new chapter in their franchise history comes right on the heels of their Centennial Season. Shanahan was at MLSE Launch Pad Tuesday with Tory and representatives from Scotiabank to talk about what the team has planned to continue celebrating the more storied points of its history.
That begins with the Next Century Game honouring the Toronto Arenas on Dec. 19, the very day the Arenas played the franchise's first ever game exactly 100 years ago. Just like they did with the St. Pat's game last March, the Leafs will wear commemorative jerseys to mark the occasion.
The matchup against the Carolina Hurricanes will be a Tuesday afternoon (2 p.m.) puck drop, so the Leafs are hoping as many students and pre-schoolers as possible will be able to attend. They're encouraging anyone who can't use their ticket to the game to either give it to a kid, or donate it back to the team so they can distribute it to a youngster.
In the ever-changing sports landscape, Shanahan knows continued support of the Leafs by the next wave of fans is anything but guaranteed.
"It's apparent there are other choices nowadays," Shanahan said. "Now there's a generation of hockey fans that are maybe wearing [Pittsburgh] Penguins hats or Chicago Blackhawks hats or L.A. Kings hats and that wouldn't have happened in Toronto a couple decades ago. You have to earn that back. I think that's something our team and our players are committed to doing; it's not something we're entitled to. It's something they want to earn back, that love and passion from this city."
A playoff run at the end of a season that already saw the emphatic emergence of rookies Auston Matthews, Mitch Marner and William Nylander was a good step towards rebuilding a relationship with fans. The Leafs' front office pledged to grow from within, even if it took more time, and Shanahan at least isn't prepared to pat himself on the back yet just for their five-year "Shanaplan" being seemingly ahead of schedule.
"At the end of the day, we got into the playoffs in our 81st game, we didn't get past the first round," he said, "yet there was still a lot of happiness and joy and optimism about where we can go. But we have to do it. We're pleased with the work the players have put in, our coaching staff and our management have been phenomenal, very dedicated. [But our players] are also smart enough to know – which is incredible because it's still a very young, inexperienced team – they seem to understand that they are just getting started."
To that end, Shanahan was adamant the addition of 37-year-old forward Patrick Marleau in the off-season wasn't management's way of sending a message to players about an expectation to win it all in the next couple of years. Calling Marleau "an excellent hockey player," Shanahan also reiterated he's a "great ambassador" for the team's young players, who may not have an official captain among them for the second straight season.
What remains the top priority for the Leafs' brass is building a franchise that can not only attain success, but sustain it for a long period.
"For us, it's always going to be about having as many leaders as possible, and when Mike and Lou and our staff decide that it's time and that it's the right move, they'll [name a captain]," Shanahan said. "But, for me, there are more important things that are going into the process. What I like about our team is just how it seems they really like each other, they really support each other and a lot of them in different ways (are) showing leadership."