Shanahan says Leafs' young stars will have to sacrifice financially
Citing his old Red Wings team as an example, Leafs president Brendan Shanahan suggested some financial sacrifices that players like William Nylander, Mitch Marner and Auston Matthews could make to stay together and try to help the franchise finally achieve something special.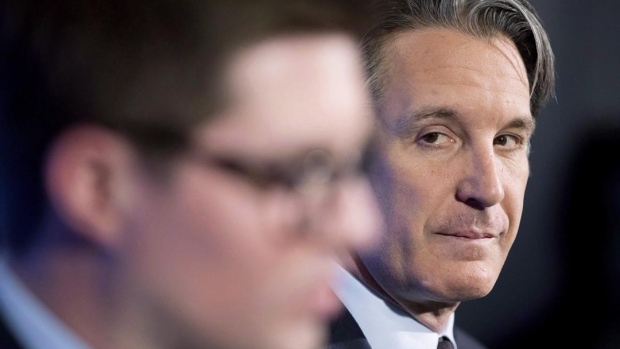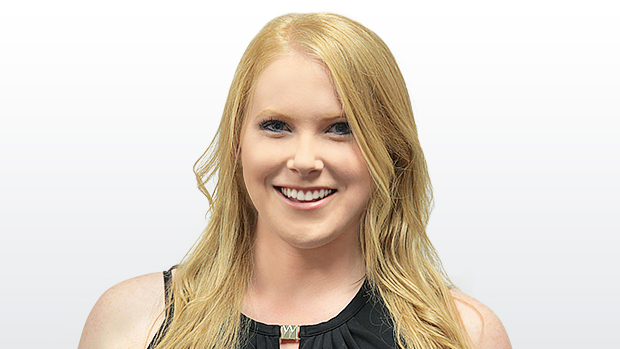 TORONTO - Hours before puck drop on a highly anticipated season for the Maple Leafs, Toronto president Brendan Shanahan was talking about the future and what it will take to keep the core of this young, talented team intact for a long time.
More specifically, he was talking about the financial sacrifices players like William Nylander, Mitch Marner and Auston Matthews will have to make to stay together and try to help the franchise finally achieve something special.
"With the challenges of today, you have to figure out what's most important to you," Shanahan told reporters Wednesday. "At the end of the day, we see a great example in John Tavares [signing a seven-year, $77 million contract with Toronto last July]. [He] could have made more money elsewhere, but it wasn't his job to set a new bar or to please other people with other interests. He wanted to come here and win hockey games and be treated fairly, and he is. And that's what we hope for and expect from our players as we go forward."
That starts with Nylander, who won't be in uniform against the Montreal Canadiens on Wednesday night. The restricted free agent winger has been holding out for a new contract since training camp began last month and there's no end in sight to the stalemate.
Nylander is in his native Sweden training during the impasse, but remains very much in Toronto's plans going forward - assuming they can agree on the right price. The Leafs have contract negotiations upcoming with Matthews and Marner next summer and can't afford to overspend on Nylander with a significant cap crunch looming.
Shanahan's statements on Wednesday fell in line with what general manager Kyle Dubas told a class of Brock University students during a Q&A session last month, saying that the Leafs can't afford to set "market place records" in dealing with Nylander.
"Kyle [Dubas] and I have the same vision for what we want to continue to build here and make it sustainable," said Shanahan. "So, while these things are not easy to do, Kyle and I are on the exact same page in terms of the things we have to do to achieve it. We're working hard towards [signing] William. We drafted William. We're big fans of William. We want William to be a part of this, but this is a process he needs to go through."
Shanahan used his own career as an example when addressing Nylander's predicament of balancing financial wants with the desire to get back on the ice.
From 1996-2002, when the NHL had no salary cap, Shanahan won three Stanley Cups with the Detroit Red Wings. He said Wednesday that it's not the money he and his teammates made during their run that sticks with them years later.

"When I talk about fondly looking back [on the championships], we all did quite well. We all did quite well financially. We all did quite well professionally on the ice as well," he said. "[My teammates and I] talk about winning together and growing together. At the end of the day, we all found a way to fit with each other so we could keep adding to the group and that's obviously what we are asking some of our young leaders to do."
As Shanahan noted throughout his short media availability, playing in Toronto "isn't for everyone." He specified the organization doesn't feel that's the case with Nylander, nor has there been any panic on the Leafs' end that a contract won't get done.
Both sides want the eventual outcome to be in the form of a long-term commitment; it's just taking longer than anyone would like to reach it.
"While it's not going to be easy, we have great confidence [our players] have bought into this program and have bought into being part of the Toronto Maple Leafs and representing Toronto in a way where they understand what's going to be most important," Shanahan said. "What I hope they can look back on…is whether they maxed out as individual and as a team and they're going to have championships to remember fondly."
Nylander, 22, has produced 135 points (48 goals, 87 assists) in 187 career games for the Leafs, and was their third leading scorer over the last two campaigns behind Matthews and Marner.

TSN's Darren Dreger reported last month Nylander was looking for as much as $8 million per season, while players like Calgary's Johnny Gaudreau, with point totals and experience similar to Nylander, have come in around the $6.5 - $6.8 million per season mark.