Shaq headlines SFV celebrity tournament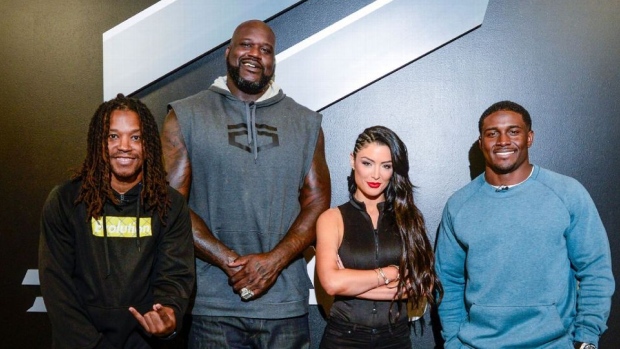 NBA Hall of Famer Shaquille O'Neal, former NFL running back Reggie Bush, rapper Lupe Fiasco and World Wrestling Entertainment's Natalie Eva Marie will participate in the ELEAGUE Street Fighter V celebrity tournament for charity hosted by Turner Sports and WME|IMG.
The event is scheduled to take place in Atlanta on April 28 and will be broadcast live on TBS.
The players will compete for a piece of an unannounced prize pool and will donate their respective winnings to a charity of their choosing.
"On any given night, you are likely to find me and my husband on the couch battling it out over a videogame," Marie told ESPN. "It's something we enjoy doing together, so I jumped at the opportunity to show my skills during the Street Fighter Celebrity Showdown."
The tournament format will consist of two semifinals matchups with the winners facing off in the final.
The charities of choice for each participant are as follows:
Shaquille O'Neal - Odessa Chambliss Quality of Life Fun
Reggie Bush - 619 Charitable Fund
Lupe Fiasco - M.U.R.A.L. (Magnifying Urban Realities and Affecting Lives
Natalie Eva Marie - American Cancer Society