Sharks' Couture fractures leg, out 4-6 weeks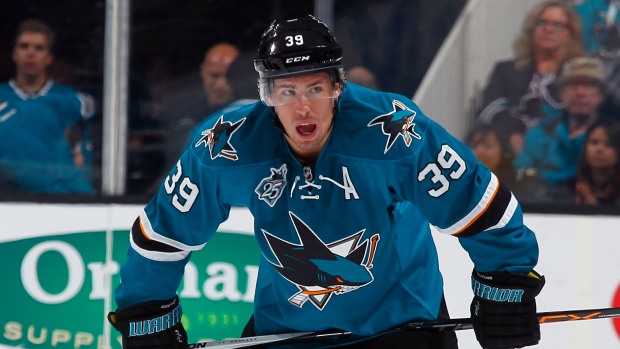 San Jose Sharks forward Logan Couture will miss the next four to six weeks after breaking his leg during practice on Thursday, the club confirmed Friday. He will need surgery to repair the injury.
"Logan was injured in practice on Thursday in New Jersey and suffered a fractured right fibula at the ankle," said General Manager Doug Wilson in a press release Friday morning. "He will be returning to San Jose to undergo surgery under the direction of Kaiser Permanente's medical team. He is expected to miss 4-6 weeks."
The 26-year-old has one assist over three games with the Sharks this season, his seventh with the club.
Couture is coming off a career year in 2014-15, scoring 27 times with 40 helpers over 82 games.
San Jose is 3-0 on the season.