SIM irons offer feel and distance
TaylorMade has followed up the launch of its SIM metalwoods with a series of complimentary irons.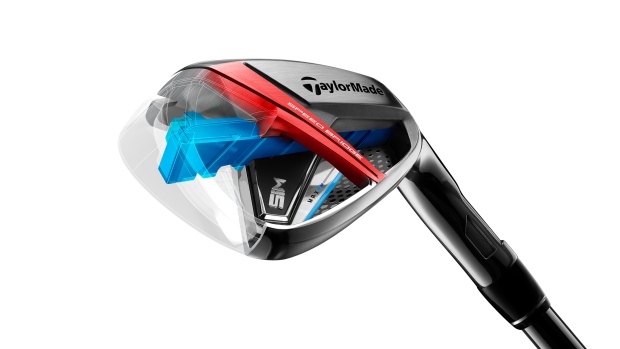 TaylorMade has followed up the launch of its SIM metalwoods with a series of complimentary irons, the SIM Max and SIM Max OS.
The new irons, which fit into the distance category, build on the strength of last year's M5 and M6 irons, bringing many of the same technological advancements from those clubs into the new line of irons. Most notable of those is the Speed Bridge, which the company describes as "a mass efficient beam that spans across the cavity back of the iron, connecting the back bar to the topline."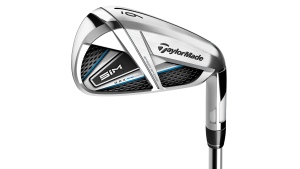 When you look at the back of the SIM Max iron, it's easy to spot the Speed Bridge. It's the bar that runs from the lower toe of the club up to the middle of the top line. Even though it has an interesting look, it's there for much more than curb appeal.
The Speed Bridge gives stability and rigidity to the upper face and the topline, preventing unwanted vibrations and improving the sound of a shot. Sound, of course, plays a large part in feel, making these irons a pleasure to hit.
The Speed Bridge also plays a part in giving the distance clubs even more distance. But it comes in conjunction with TaylorMade's Thru-Slot Speed Pocket.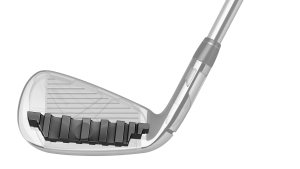 This slot runs from the club's heel to its toe and separates the leading edge from the sole of the iron. That means there's a free-floating face, which leads to a hinging effect creating more ball speed and greater distance.
The other addition to this club is something TaylorMade is calling the Echo Damping System. It's a piece of rubberized material that is shaped to give multiple contact points behind the face of the club. These damper points compress at impact and don't inhibit the face flex so there's no loss in ball speed or, ultimately, distance.
Along with the ultra-thin face – which is just 1.5 millimetres – all these features create a club that hits the ball a long way, which is what you want from a distance iron after all.
The OS or oversized version of the club offers a taller face and a wider sole. The centre of gravity is very low helping to get the ball higher launch angles.
The SIM irons are available for pre-order now and will be available in stores and pro shops on Feb. 7. The suggested retail is $1,049.99 in steel and $1,149.99 in graphite.