SK Gaming announces partnership with VISA
SK Gaming and VISA are teaming up in a major sponsorship deal in 2017. The German esports organization announced the partnership on its website Friday, while Dot Esports reports the deal is worth "in the high six figures."
Andrew Robichaud, TSN.ca Staff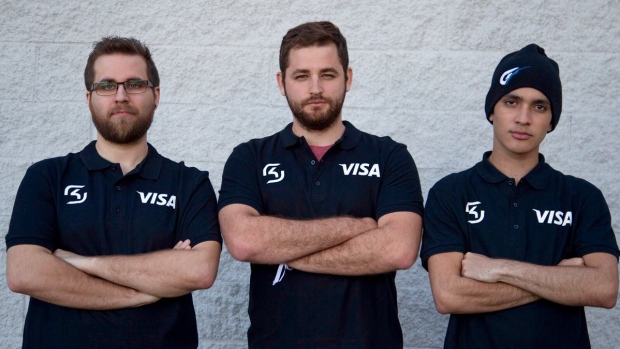 SK Gaming and VISA are teaming up in a major sponsorship deal in 2017.
The German esports organization announced the partnership on its website Friday, while Dot Esports reports the deal is worth "in the high six figures."
"This partnership is truly a historic step for SK Gaming. For us this is a great start into 2017 and proves that all the hard work our players put in is getting recognized beyond just the gaming world," SK managing director Alexander T. Müller said in a statement. "I am looking forward to some amazing events for our fans in the upcoming months and I am sure the new season will be even more successful than the last one."
Dot Esports reports the deal will go through 2017 and has options to continue beyond this year.
The release on the SK website does not dive into detail about what the partnership will entail, however, released pictures show prominent VISA logos on team apparel. The Dot Esports reports the logo will also appear on the collar of the team's jersey.

This isn't the first major sponsorship deal for SK. The team has been involved with German-based electronic company Medion since 2013. Medion is owned by Chinese tech giant Lenovo.
"Pro gaming has changed the way we see sport in recent years, opening access to people the world over and creating a surge in its popularity. We see huge potential for the industry and this deal sees Visa ideally placed to harness and drive that," VISA executive director of marketing Gary Twelvetree added in the release. "We're looking forward to a successful season supporting the next-gen athletes at SK Gaming to do what they do best - win."
SK Gaming has teams and players across multiple games but is most known for their Brazilian Counter-Strike: Global Offensive roster led by Gabriel 'FalleN' Toledo.