Smith replaces Quick at All-Star Game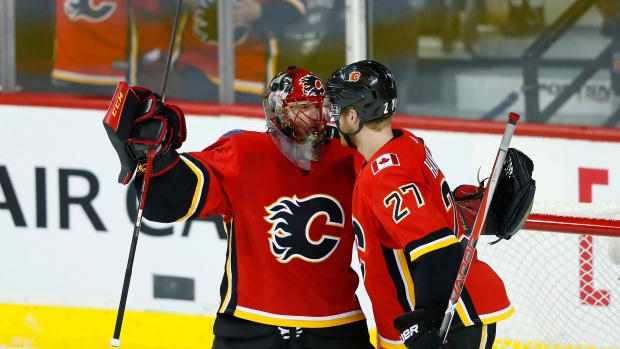 Mike Smith is headed to Tampa Bay.
The Calgary Flames netminder will replace Jonathan Quick of the Los Angeles Kings because of a nagging injury that will force him to miss the All-Star festivities.
"To be mentioned with the best players in the world and to play in a game like that is a special honour and something I don't take lightly," Smith told reporters after their 2-1 loss at the hands of the Kings Wednesday.
"The boys have been asking me if we're going to the All-Star Game and I've had to tell them 'No, you don't go every single season.' It was nice to pick them up from school yesterday and tell them I got the invite and am going to Tampa."
Since coming over from the Arizona Coyotes in the off-season, Smith has enjoyed one of the best years of his career. He has a GAA of 2.39 and a save percentage of .926, both far better than his career averages. This marks the second straight year Smith has received the All-Star nod.
"You sleep pretty good at night when you have No. 1 goalie like that," Flames head coach Glen Gulutzan said of Smith earlier in the week.
Smith will join teammate Johnny Gaudreau as the only Flames headed to Tampa Bay.