So long, Rogers Centre
As TSN's Dave Naylor writes, there will be few tears shed, no misty eyes or droopy sadness over the end of an era tonight when the Toronto Argonauts close out their time at the Rogers Centre.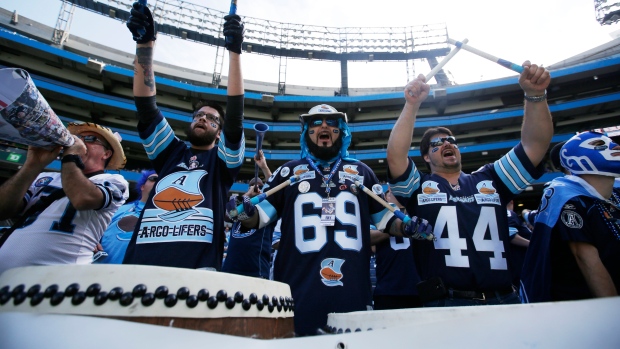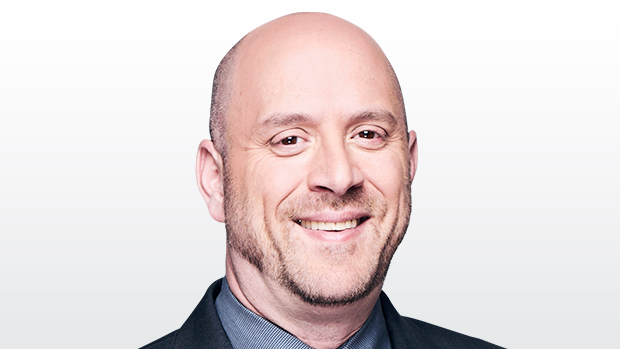 There will be few tears shed, no misty eyes or droopy sadness over the end of an era Friday night.
The Toronto Argonauts are done with the Rogers Centre (formerly the SkyDome) for good, never to play another down in the hollow emptiness of the cavernous stadium that seemed designed to suck the life out of a CFL experience.
It's hard to believe that over a quarter century ago, some were saying the retractable roof stadium was such an asset for the CFL that the Hamilton Tiger-Cats should abandon their intimate home and come reside there too.
So let's all admit there's a lot of perception in the reality of this story.
And yet history will undoubtedly look back on the Rogers Centre era of the Argonauts as a period in which game day atmosphere was an oxymoron.
"The Argonauts have created a lot of great memories at Rogers Centre," said Argonauts incoming president Michael Copeland. "These will always be an important part of our history, but BMO Field will now be our true home.
"And we're excited about all of the incredible opportunities that will create for our fans and our team."
Copeland was politely saying what others are thinking in more direct terms – there were some great football moments at the dome, but this team desperately needs a place where it can create a live experience that gives it some chance to create momentum in the marketplace.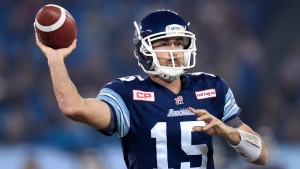 And this is where Copeland believes he's better positioned than any of the many others who've taken their turn trying to turn the key for the Argonauts in Toronto. There have been all sorts of reinventions of this team over the past 25 years, some more successful than others and too many to count.
But all of them have ultimately failed at rejuvenating the brand or creating a sustainable business model, in large part because it all came down to selling CFL football in a stadium that simply didn't work.
Of course, it wasn't all bad for CFL football at the dome, although the best game played there – the 1989 Grey Cup – didn't even involve the Argonauts.
There was the debut of Raghib 'Rocket' Ismail and the surrounding cast of Bruce McNall and his Hollywood friends. Later came the Doug Flutie years that ended with a pair of Grey Cups.
There was Michael 'Pinball' Clemons, whose exploits could bring the dome alive in a way like no other player and who became iconic at a time when his teammates were mostly anonymous.
And there was the 2012 Grey Cup, which felt like a trip back in time to a bygone era when the Argonauts used to really matter in Toronto, with a full stadium full of passionate fans cheering on the double-blue.
It was fun while it lasted. By the start of the next season, the Argonauts were right back to where they'd been - playing at the Rogers Centre and no one-off Grey Cup celebration was enough to overcome that.
Copeland is convinced the attraction of outdoor football at BMO will provide opportunities for the Argonauts to recapture former fans and introduce their product to the generation that can't recall games being played at Exhibition Stadium in the 1970s and 80s.
He understands that he has to sell more than just football. He's got to sell fun, he's got to sell the experience of coming to an Argonaut game, from pre-game tailgating to the final gun. Going to an Argonaut game has got to become the exact opposite of what it was in the confines of the dome.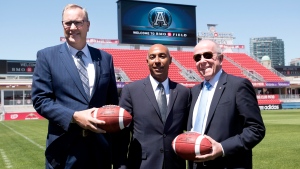 At BMO, the Argonauts won't just have a better home, they'll also be able to come up with a more fan-friendly schedule and will be saved the indignity forever of having to play home games on the road.
With the ownership backing of Bell and Larry Tanenbaum, plus the leadership of Copeland, they've got enough cards to give themselves a shot.
Still, it's going to be tough trying to turn a younger generation onto a product it's largely ignored during their formative years.
But Copeland, with the Rogers Centre in his rearview mirror, is relishing the challenge.
"All of the things the Argos have gone through are why it's going to feel so great when I walk into that stadium and it's full and I'll just think, 'wow, we did it.'"