Stamkos, Killorn and Hayes get $5K fines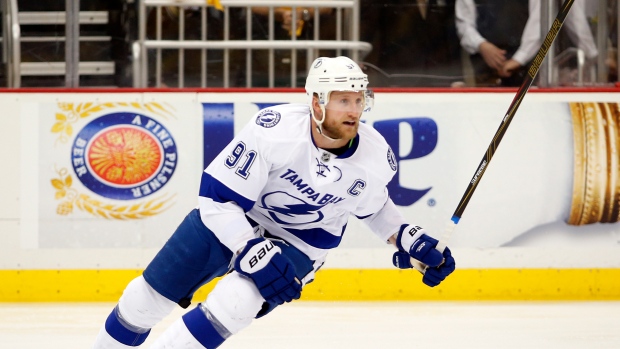 Tampa Bay Lightning forwards Steven Stamkos and Alex Killorn as well as New York Rangers forward Kevin Hayes have each been fined $5,000 by the NHL for unsportsmanlike conduct during Thursday's game.
The incident was initiated by Hayes who sprayed Killorn with water from the Rangers' bench before a faceoff. Killorn reacted by jabbing Hayes with his stick a couple times. Stamkos also got involved after Killorn was given a slashing minor by spraying water in the direction of the Rangers' bench.
The incident, which occurred three minutes into the third period, also sparked a fight between Steven Kampfer of the Rangers and Lightning forward J.T. Brown.
J.T. Miller scored for the Rangers in overtime to secure the 2-1 victory.