Stamps sign veteran Canadian LB Greenwood to practice roster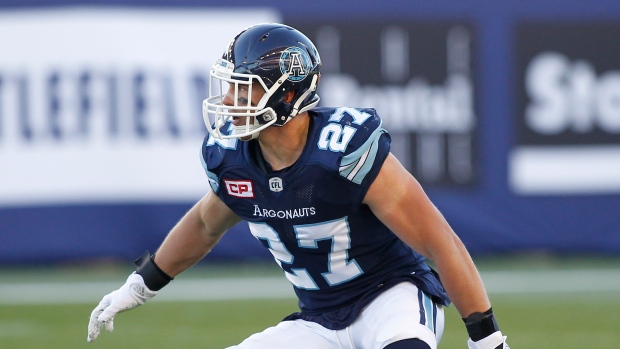 The Calgary Stampeders have added veteran Canadian linebacker Cory Greenwood to their practice roster.
Greenwood has played three seasons in the CFL with the Toronto Argonauts and three seasons in the NFL with the Kansas City Chiefs.
The 33-year-old was drafted third overall by the Argos in 2010 but signed with the Chiefs, playing 48 games over three years with the team, racking up 29 tackles.
He returned to the Argos in 2014, and finished with 103 tackles and three sacks in 22 games.
Greenwood signed with the Edmonton Eskimos last season but missed the whole season with a torn ACL.