Stastny returns to Blues' lineup tonight
St. Louis Blues centre Paul Stastny will return to the lineup tonight when his team hosts against the New Jersey Devils. Stastny missed eight games with an upper-body injury, which he sustained in an Oct. 18 game against the Arizona Coyotes. Stastny was hit along the boards by Coyotes forward Martin Hanzal and was 'week-to-week.'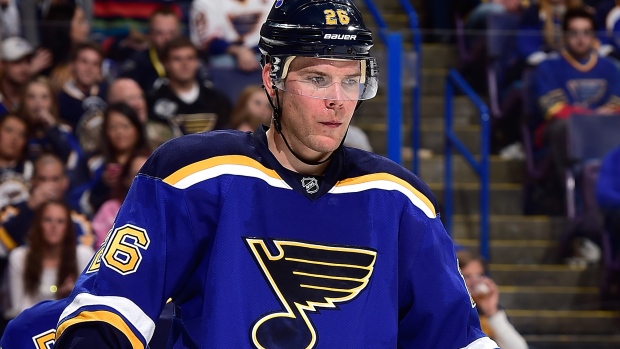 St. Louis Blues centre Paul Stastny will return to the lineup tonight when his team hosts against the New Jersey Devils.
Stastny missed eight games with an upper-body injury, which he sustained in an Oct. 18 game against the Arizona Coyotes. Stastny was hit along the boards by Coyotes forward Martin Hanzal and was 'week-to-week.'
In three games this season, Stastny has a goal and three assists.