Steelers' Brown involved in 'domestic dispute'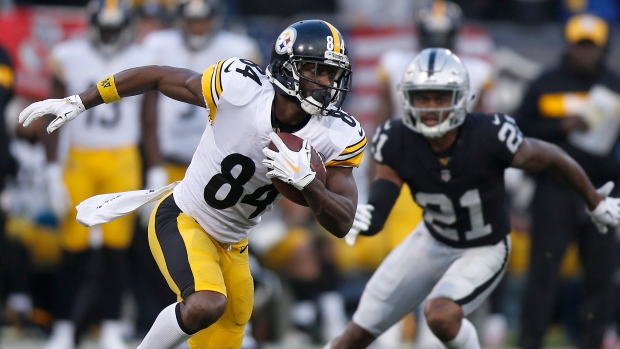 Hollywood, FL police have confirmed to TMZ Sports that Pittsburgh Steelers wide receiver Antonio Brown was involved in a "domestic dispute" last month, but was not arrested.
"Mr. Brown was involved in a domestic dispute," a representative for the Hollywood Police Department told TMZ. "No arrests were made."
Representatives for Brown, 30, did not comment on the report.
Sources tell TMZ that a woman contacted Hollywood PD in January and alleged misconduct by the four-time All-Pro.
A native of Miami, Brown did not play in the Steelers' Week 17 game against the Cincinnati Bengals after an alleged dispute with quarterback Ben Roethlisberger and what head coach Mike Tomlin described as Brown essentially making himself inactive because a lack of communication with the team ahead of the game. Despite the victory, the Steelers failed to reach the postseason with a 9-6-1 mark.
Brown, a seven-time Pro Bowler, finished this season with 1,297 receiving yards and 15 touchdowns. It was the sixth consecutive season that Brown topped 1000 yards receiving.