Steelers stay in locker room for anthem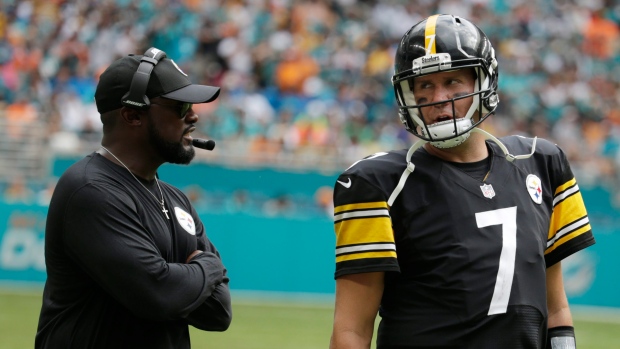 The Pittsburgh Steelers stayed in their locker room for the playing of the national anthem prior to their game with the Chicago Bears.
Steelers head coach Mike Tomlin confirmed the plan to CBS Sports' Jamie Erdahl.
"We're not going to play politics," Tomlin told Erdahl. "We're football players, we're football coaches. We're not participating in the anthem today. Not to be disrespectful to the anthem, but to remove ourselves from this circumstance. People shouldn't have to choose. If a guy wants to go about his normal business and participate in the anthem, he shouldn't have to be forced to choose sides. If a guy feels the need to do something, he shouldn't be separated from his teammate who chooses not to. So we're not participating today. That's our decision. We're going to be 100 per cent. We came here to play a football game. That's our intent."
Among those dressing for the Steelers on Sunday is left tackle Alejandro Villanueva, a veteran of three tours of duty in Afghanistan.