Sunday Night Football Preview: Patriots finding form ahead of clash with Broncos
Domenic Padula (@dpadula12)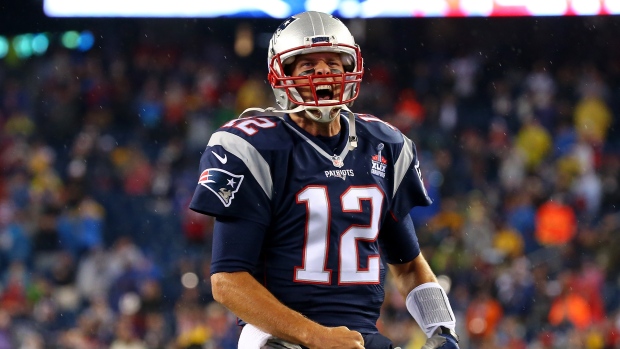 There were plenty of question marks surrounding the New England Patriots following a narrow win over the New York Jets in Week 6.
A number of those concerns were addressed in back-to-back wins over the Atlanta Falcons and Los Angeles Chargers before their bye week. However, even at 6-2, New England still has a lot to prove heading into the second half of the season. The Patriots will play five of their next six on the road, beginning against the Denver Broncos on Sunday Night Football.
The most recognizable progression New England has made is on the defensive side of the football. The Patriots defence was the first in NFL history to allow opponents to throw for at least 300 yards in each of their first six games. However, New England has allowed a combined average of just 208.0 passing yards per game to Matt Ryan and Phillip Rivers in back-to-back wins over the Falcons and Chargers.
Meanwhile, after allowing an average of 33.0 points per game in their first four contests, the Patriots have held their last four opponents to 12.8 points per game.
Tom Brady is on pace for one of the best seasons of his career at the age of 40. Brady has already thrown for 2,541 yards and 16 touchdowns with only two interceptions. He is on pace to throw for 5,082 yards, which would make him and Drew Brees the only quarterbacks in NFL history with multiple 5,000-yard passing seasons.
The Broncos are one of only two teams that Brady has a losing record on the road against in at least four games played. He can change that with a win in Denver on Sunday Night Football.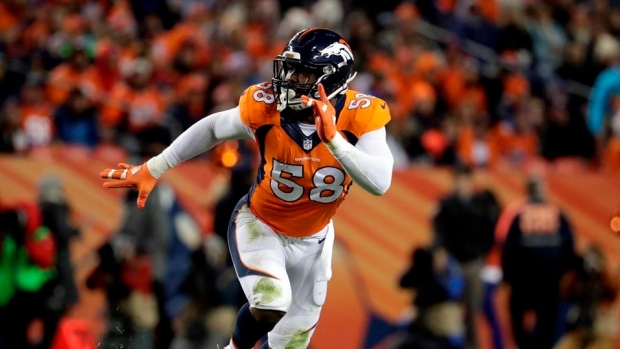 Linebacker Von Miller Leads Broncos With 8.0 Sacks This Season
The Broncos defence will need to be better than they have been in recent weeks in order to prevent Brady from delivering another MVP-calibre performance in prime time.
Denver has allowed an average of 24.8 points per game this season, which is tied with the Tampa Bay Buccaneers for 25th in the NFL. One of the biggest issues has been a lack of a consistent pass rush. The Broncos have pressured opposing quarterbacks on just 28.5 per cent of pass plays this season, which is their lowest mark since 2014. Linebacker Von Miller has led the way with 8.0 sacks this season, but no other defender on the roster has more than three.
Denver led the league in pressure percentage in each of the last two seasons. The Broncos will need to pressure Brady in order to have any shot at winning on Sunday night.
Denver will stick with Brock Osweiler as starting quarterback against New England. While Trevor Siemian's poor play somewhat forced Joseph's hand when it came to making a move, the reality is that Osweiler's play in last week's loss to the Philadelphia Eagles didn't exactly appear to be an upgrade.
Osweiler went 11-of-24 for 162 yards with two interceptions as the Broncos fell behind 44-9 before the fourth quarter even began. A garbage-time touchdown pass in the final frame isn't enough to think he is the man to lead Denver to a win over the Patriots.
The Broncos are still not out of the playoff mix just yet at 3-5. However, they will need to find a way to upset New England on Sunday in order to avoid falling even further off of the pace in the AFC.