Tagliani wins Pinty's Grand Prix of Toronto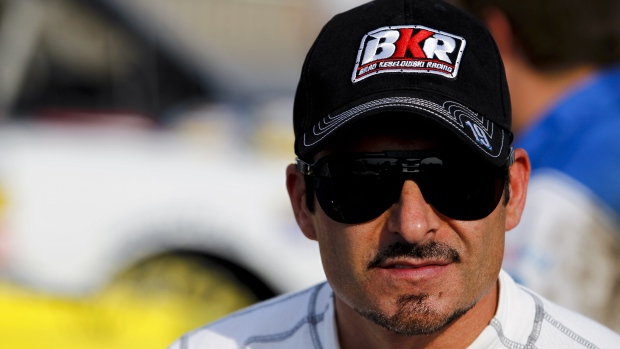 TORONTO, Ontario – Alex Tagliani knew holding off Andrew Ranger on a green-white-checkered finish was going to be tough in the closing laps of the Pinty's Grand Prix of Toronto – and the veteran was correct.
Tagliani edged Ranger by just .184 seconds to score the closest win in the history of the race held at Honda Indy Toronto. It was the second win of the season for Tagliani and fourth overall in his career.
Kevin Lacroix followed in third with L.P. Dumoulin and Kerry Micks rounding out the top five.
Ranger started from the E3 Spark Plugs pole and led the field to green before Daniel Morad dove to the inside pushing Ranger and Tagliani almost into the Turn 1 outside wall to take the lead.
Lacroix took advantage of the contact and quickly passed Morad in Turn 3 and remained out front for the first eight laps of the race until Ranger took the lead on Lap 9.
Morad, who was a last-minute replacement for Carlos de Quesada who was unable to compete due to health reasons, qualified third and led five laps.
NASCAR Next driver Gary Klutt finished sixth with Morad, Cayden Lapcevich, Peter Klutt and J.F. Dumoulin completing the top-10.
The race was slowed by just two cautions with Patrick Dussault getting knocked into the wall on Lap 30 to bring out the final caution of the day and set up the two-lap dash to the finish.
Ranger remains the points leader and now holds a 13-point margin over Lapcevich in the standings. Alex Labbe is third.
The Pinty's Grand Prix of Toronto will be broadcast on TSN on July 23 at 2:30 p.m. ET and Aug. 5 on RDS at 10 p.m.
The NASCAR Pinty's Series will now head west for its annual doubleheader over a span of five days.
Edmonton International Raceway will host the Edmonton Has New Energy 300 on Saturday, July 23 while Wyant Group Raceway in Saskatoon, Saskatchewan will host the Saskatoon 250 on Wednesday, July 27.