Taking stock of the Jays' leadoff options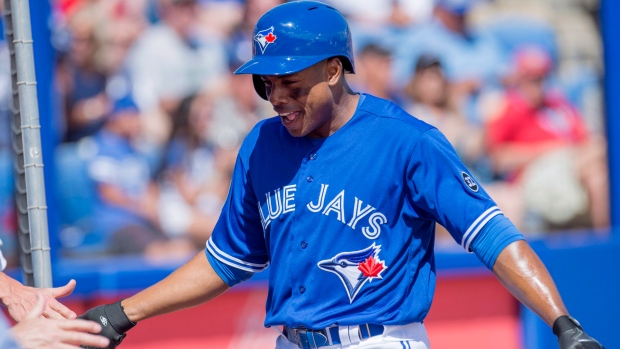 It's only the beginning of March and John Gibbons doesn't have to pencil in a lineup that matters for another three-plus weeks.
But since watching his club finish dead last in the American League in runs scored last season, the Blue Jays manager has been repeatedly banging one drum.
Gibbons' outlook is an easy one to agree with, too.
The starting pitching will have to keep them in the wild-card race this season, but it's the offence that will have to put the Jays over the top.
"I still think the key to our team is we've got to generate more offence than we did last year if we're going to do anything," Gibbons said.
Simply put, getting guys on base was a big problem for the Blue Jays in 2017 – as evidenced by their .312 on-base percentage as a team, tied for the fourth-worst mark in all of baseball.
Turning some of those Josh Donaldson and Justin Smoak solo home runs into big innings will help, and that endeavour starts right at the top of the lineup.
Based on Gibbons' lineups early on this spring, it's no secret he's eyeing second baseman Devon Travis and outfielder Curtis Granderson as the ready-made options, and both are familiar with the role.
Over the course of his three injury-riddled seasons in Toronto, Travis has spent most of it hitting leadoff.
That speaks to the lack of options Gibbons has had to sift through more than Travis' production because the 27-year-old's numbers have been much better hitting second, eighth or ninth, with small sample size rules applying in those cases.
Granderson, meanwhile, has a career's worth of leadoff at-bats, and it's clearly been his most productive spot in the lineup over his 14 seasons, especially against right-handers.
Here's a closer look at Gibbons' leadoff options: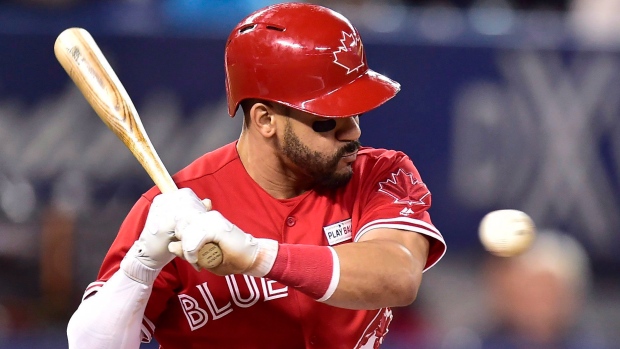 | Case for leadoff? | |
| --- | --- |
| Career in leadoff spot | .258/.290/.401 with 84 wRC+ (329 plate appearances)​ |
| Home runs in leadoff spot | 9 |
| Career vs. right-handers | .292/.334/.457 (670 PA) |
| Career vs. left-handers | .291/.318/.476 (198 PA) |
| Best spot in lineup | .350/.359/.561 with 143 wRC+ while hitting eighth (128 PA) |
Travis doesn't walk a whole lot, but he's an excellent contact hitter who brings some speed and pop to the top of a lineup.
The first thing that's noticeable is Travis' even platoon splits, something that will help him avoid the part-time-player tag if he can ever stay healthy.
His significant power against lefties help makes the case for Travis hitting leadoff when a southpaw is on the mound, especially with Granderson around.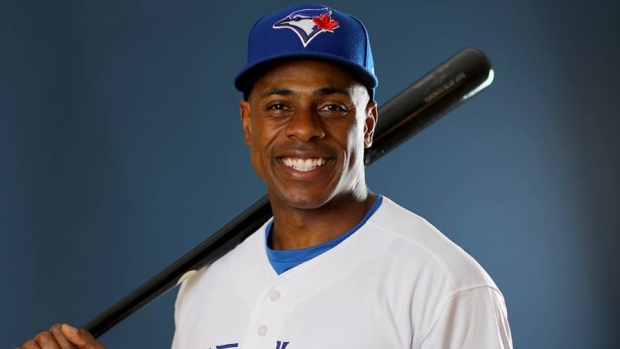 | Case for leadoff? | |
| --- | --- |
| Career in leadoff spot | .259/.340/.470 with 115 wRC+ (4,024 plate appearances) |
| Home runs in leadoff spot | 152 |
| Career vs. right-handers | .263/.355/.499 (5,545 PA) |
| Career vs. left-handers | .223/.296/.401 (1,995 PA) |
| Best spot in lineup | Leadoff |
He's part of a platoon in left field with Steve Pearce, but Granderson has the larger share and he'll see the majority of his starts against right-handed pitching.
Based on the options and Granderson's long track record of success leading off, the only scenario imaginable where he's not atop the lineup against a righty would be if Travis is healthy and raking.
Despite heading into his age-37 season, Granderson showed last year he's still capable of doing damage out the leadoff spot with an .874 OPS and a 126 wRC+.
The Blue Jays' Other Options
| Case for leadoff? | |
| --- | --- |
| Yangervis Solarte | .273/.334/.396 with 108 wRC+ (306 PA) |
| Russell Martin | .238/.372/.367 with 107 wRC+ (180 PA) |
| Steve Pearce | .228/.290/.439 with 85 wRC+ (62 PA) |
| Kevin Pillar | .235/.287/.386 with 77 wRC+ (362 PA) |
| Aledmys Diaz | .286/.375/.286 with 49 wRC+ (8 PA) |
Solarte's contact skills have allowed him to be fairly productive when tasked with leadoff off over the years, giving Gibbons another option.
Martin didn't lead off once in 2017, but the veteran catcher sports a career .372 on-base mark in the 41 games he's hit first.
Pearce has only spent 17 games in his career in the leadoff spot, but 12 of them came last season in his first campaign with the Jays. When he's hot and healthy, Pearce could work atop a lineup, but hot and healthy at the same time hasn't been his forte.
As evidenced by his 362 plate appearances, Pillar has been a leadoff option in the past. But his free-swinging ways don't make him a good one, while Diaz's sample size is just eight trips to the plate.
When top outfield prospect Anthony Alford arrives, he and his .375 career on-base percentage in the minors will immediately become an option, as well.​