Tardi, Streifel win Canadian juniors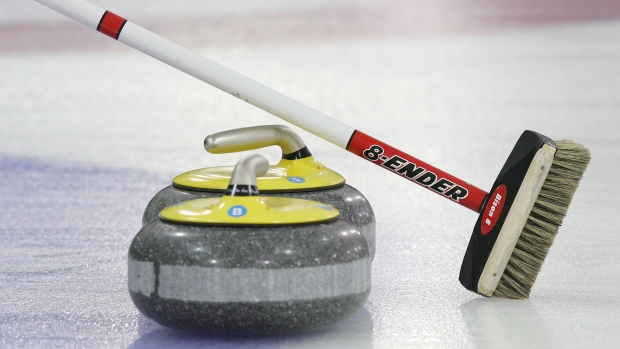 VICTORIA — British Columbia's Tyler Tardi downed Ontario's Matthew Hall 9-7 to win the men's Canadian junior curling championship on Sunday.
Tardi, who helped Canada's mixed team capture gold last year at the Winter Youth Olympics in Norway, will represent Canada at the world junior championships in South Korea next month.
Earlier Sunday, Alberta's Kristen Streifel won the women's gold medal with a 5-3 win over Ontario's Hailey Armstrong.
"I'm getting chills right now," said Tardi, whose team represented the Langley and Royal City (New Westminster) curling clubs. "There's literally no words you can possibly say. It's a dream I've always had, and it's always seemed so distant. Now that it's here, it's just an unreal feeling. It's pretty spectacular."
Hall recovered from being down 4-1 at the fifth-end break by scoring two in the sixth end and adding a steal of two in the seventh to take the lead.
But Tardi shut the comeback down emphatically, making a precision double-takeout with his final delivery of the eighth end to score four and take a three-point lead.
"I thought it was there for three, for sure," said Tardi. "I wasn't sure if it would tick our own rock out. I was pretty happy with the result. We definitely needed a momentum swing since they're really good when they get the momentum. So we really needed to take it back from them."
Hall came back with a deuce in the ninth, but Tardi made an open-nose hit for the victory to prompt a loud celebration from the B.C. home crowd.
"We gave them everything we had and we have nothing to be ashamed about," said Hall. "I'm so proud of my guys for the whole week. It was so amazing, and today we just came out on the wrong side of the inch. We had one bad break and couldn't quite scramble back from it."
It was B.C.'s fifth men's gold medal at the Canadian juniors, and first since Brad Kuhn won in 2000 at Moncton, N.B.
In the women's final, Streifel stole the winning points in the 10th end after Armstrong's attempt to remove an Alberta stone at the top of the button was heavy.
"I've dreamed of this moment for so many years, and to have it happen this week is just incredible," said Streifel.
Streifel will be making her second trip to the world juniors after being an alternate for Alberta's Kelsey Rocque's gold-medal team in 2015 in Estonia.
It was Alberta's ninth Canadian junior women's title, and fourth in the past six years. The nine titles matches Manitoba's output, and trails only Saskatchewan with 11.