Tavares excited for Isles future in Brooklyn
John Tavares won't hoist the Stanley Cup this year, but still got to see one of his former teams, the OHL's Oshawa Generals, celebrate a national championship. Tavares spoke to TSN.ca on Wednesday and discussed New York's 2014 first round pick and Generals star Michael Dal Colle, as well as the team's move to Brooklyn next season.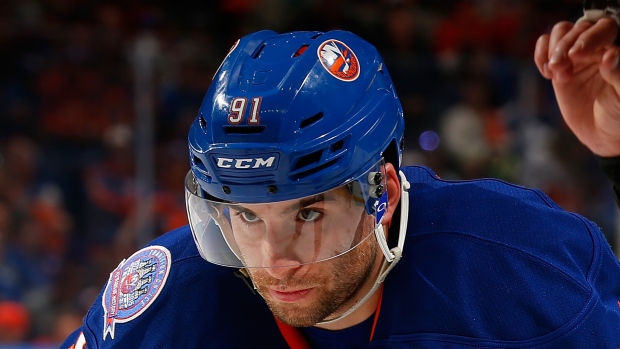 John Tavares won't hoist the Stanley Cup this year, but still got to see one of his former teams celebrate a national championship.
The Ontario Hockey League's Oshawa Generals won the Memorial Cup over the weekend in Quebec City. Tavares played three-and-a-half years of his junior hockey career in Oshawa and was one of only four players in the league's history to be granted the "exceptional player" clause, giving the Generals the right to draft a 14-year-old Tavares in 2005.
Tavares, now 24, never won a championship in the GTA city, but was thrilled to see the Generals do it this year. He even congratulated Michael Dal Colle, the New York Islanders 2014 first round pick and a star on the Gens, personally via text messages.
"I really just told him to enjoy it and appreciate being able to do something like that," Tavares told TSN.ca on Wednesday. "It definitely made me jealous. It's great for the city and great for the organization."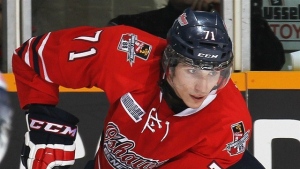 Dal Colle could be playing with Tavares and the Isles as soon as next year as a 19-year-old rookie. Tavares says the biggest difference he's seen in the winger's play from Islanders training camp in September to the Memorial Cup last week is his play away from the puck.
"He's got tremendous offensive instincts. I think coach DJ Smith has done a great job with a lot of their players and certainly with Mike on developing his all-around game and being counted on in all situations," explained Tavares.
It will definitely be a transition for Dal Colle making the leap from junior to the pros says Tavares, but can be made smoother by working to get stronger both mentally and physically in the offseason.
"You just don't understand or don't know until you go through it. You prepare for it as best you can," said the native of Mississauga, Ont. "You try to mature as best you can physically, being in the gym and working out, just keep get stronger. When you go through those things it makes a big difference and I realized that my first couple years."
Tavares credits his early appearance in the OHL in moulding the player he is today.
"It's a big change in your life and a big adjustment, but certainly it gives you that kind of idea what it's like playing in the NHL," said Tavares.
No Sleep Till Brooklyn
Next season will probably be one of the most anticipated in Islanders history.
Not only do they have a team built for future success, but they'll also have a new home, moving to the Barclays Center in the borough of Brooklyn after a 43-year stint at Nassau Coliseum.
"The team was born there [Nassau Coliseum] and grew up there," he said. "We want to carry that tradition of being the Islanders over to Brooklyn and obviously if we can add some people to that same kind of passionate fan base that we have, that would be great."
Tavares didn't leave the Coliseum for the last time without grabbing a keepsake though, even if he won't reveal what it is.
"I keep it quiet for a while. I'm going to still keep it quiet because it's a little bit of a surprise actually. But, I was able to grab a few things. Hopefully I don't get in trouble for it," explained the Islanders captain.
Tavares is back in the gym after taking three weeks off following New York's Game 7 loss to the Washington Capitals in the opening round of the playoffs. The Hart Trophy candidate says despite the disappointing finish, he's pumped for the season ahead and hoping to improve on the career year he had in 2014-15.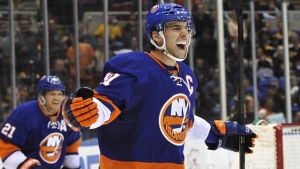 "You know the areas where you have success," said Tavares who trains with the likes of Jason Spezza, Jeff Skinner and Cody Goloubef during the summer. "I think those are habits and traits in your game that you not only want to continue on getting better, but you also want to find the areas that you can work on to bring that level of consistency on a daily basis."
As for the team as a whole, Tavares likes what he sees for the future.
"I feel we really have a complete team to set us up for the next number of years and we have some great prospects in Michael Dal Colle, Griffin Reinhart, Ryan Pulock and many more waiting in the wings," said Tavares.