Tavares keen on remaining with Islanders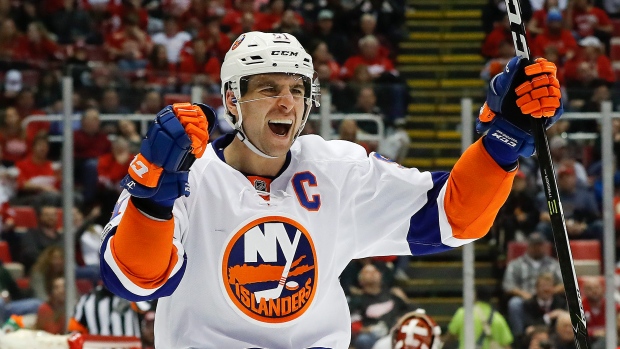 John Tavares isn't tipping his hand on contract discussions with the New York Islanders this summer, but maintains he wants to remain with the only National Hockey League team he's ever played for.
"I think I'll just keep that all internal," he told TSN at Connor McDavid's Power Edge Pro camp in Toronto on Tuesday. "We've had great open communication, it's obviously a great place to play, I've enjoyed my time being an Islander and I want that experience to continue.
"For me, I just want to get ready for the upcoming season and work on being the best player I can be for the Islanders."
Tavares, 26, is entering the final year of his six-year, $33 million contract and was eligible to negotiate a new contract with the team on July 1. The Mississauga, Ontario native was drafted first overall in the 2009 and has played his entire eight-year career with the Islanders.
Tavares had 28 goals and 38 assists in 77 games last season and has 537 points (235 goals, 302 assists) in 587 career NHL games. The two-time All-Star has finished in the Top 10 in scoring twice in his career.