TaylorMade excels on two fronts in early July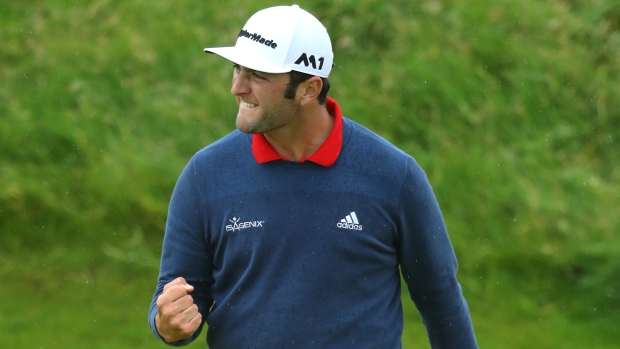 It was a good week for TaylorMade as the company grabbed wins on both the PGA Tour and the European Tour.
Xander Schauffele had a bag of mostly TaylorMade equipment when he topped the field at the Greenbrier Classic.
The first-time winner used a TaylorMade M2 driver and a M1 three-wood. He also had the company's UDI or ultimate driving iron, essentially a club with a three-iron loft that Schauffele used both off the tee and the fairway.
His irons, four through pitching wedge, were the Tour 750 Tour Pro from TaylorMade, while he had three Vokey wedges with degrees of 52, 56 and 60.
The putter that worked so well for Schauffele was an Odyssey Works Big-T No. 5 and the ball he used was the TaylorMade Tour Preferred X.
En route to his win at the Irish Open in Europe, Jon Rahm carried an M2 driver and an M1 three-wood and five-wood.
He also had a UDI in his bag, this one with the loft of a four-iron. The rest of his irons, five through pitching wedge, were P750 Proto models. Two of his wedges, 52 and 56 degrees, were TaylorMade Milled Grind, while his 60-degree model was a Tour Preferred EF.
He had a Spider Red putter and used the TP5x ball.