Teheran, Braves shut out Blue Jays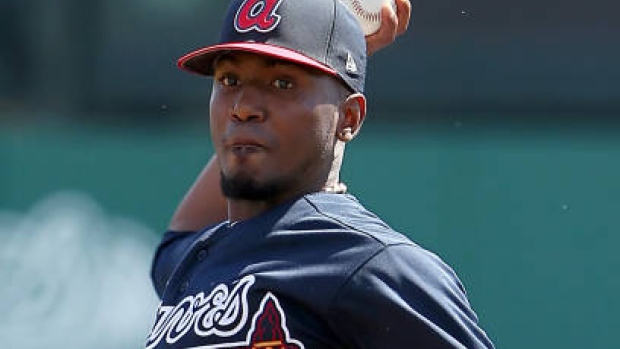 The Toronto Blue Jays were unable to muster any offence on Monday against Julio Teheran and the Atlanta Braves in a 6-0 loss to Atlanta.
Teheran showed why the Braves (12-13) named him to be the Opening Day starter for the fifth straight year, tossing 6.2 scoreless innings with five strikeouts.
Not to be outdone, Aaron Sanchez had another quality outing for the Blue Jays (12-12) in spring training action as he continues to remove any doubts about the blister problems that plagued him throughout 2017.
The 25-year-old right-hander induced 13 ground-ball outs, struck out four batters and gave up just one earned run on two hits in 6.1 innings of work.
However, Ryan Tepera struggled in relief for the Jays and was unable to keep the game close. Tepera surrendered RBI singles to Preston Tucker, Rio Ruiz and Ozzie Albies in 0.1 innings pitched in the bottom of the seventh inning as his spring ERA ballooned to 9.53.​
Teoscar Hernandez remained hot and was the lone offensive bright spot for the Blue Jays. The outfielder went 2-for-3 on the afternoon, improving his batting average to .359 for the spring.
Third baseman Josh Donaldson was in the lineup on back-to-back days for just the second time this spring, but went 0-for-3 with two strikeouts out of his usual second spot in the batting order. Kendrys Morales was also hitless on the day in three plate appearances.
The Blue Jays travel to Clearwater to take on the Philadelphia Phillies on Tuesday with Marco Estrada taking the mound against Ben Lively.