The enduring mystery of CFL negotiation lists
Unique business practice directly related to the two hottest burning stories of this off-season: the potential signing of Johnny Manziel with the Tiger-Cats and the possible holdout of Argonauts running back James Wilder Jr., Dave Naylor writes.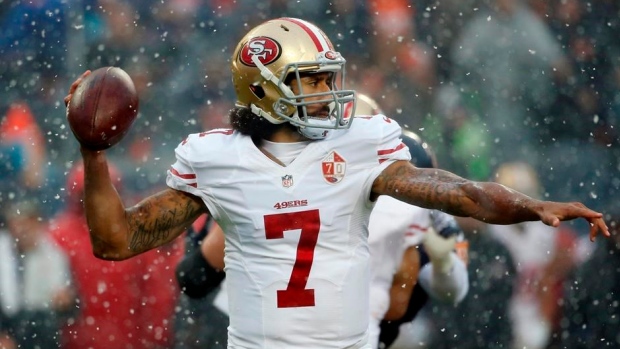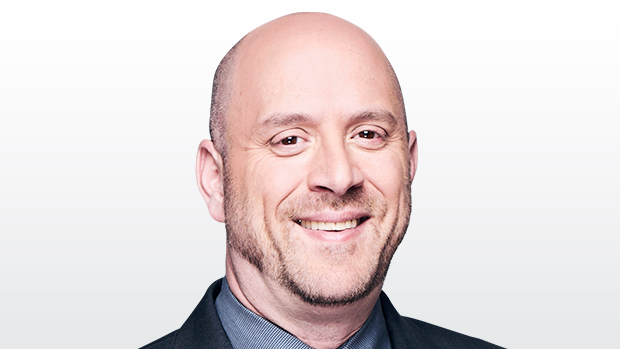 It's the Canadian Football League's most mysterious element. Shrouded in darkness and whispers, the nature of its use and the tricks of the trade that go with it are closely guarded secrets.
It's called the negotiation list, a ledger each of the CFL's nine teams has of up to 45 players whose rights are owned by the franchise. Some of the players are still in college, some are in the NFL and some are just working out, waiting for the phone to ring.
Some players sit on a "neg list," as it's often called, for weeks. Others, such as former Heisman Trophy winner Johnny Manziel, are on one for years.
It's a business practice that is directly related to the two hottest burning stories of this CFL off-season: the potential signing of Manziel with the Hamilton Tiger-Cats and the possible holdout of Toronto Argonauts running back James Wilder Jr.
Neither player is happy about how little teams pay those on CFL rookie contracts, which they can do only because there are never bidding wars. Each player arrives in Canada with the same amount of leverage – none.
The negotiation list requires that once a player says he wants to come to the CFL, a team has 10 days to offer him the minimum contract of two years at $53,000 per season. By doing so, the team retains his rights for another calendar year, prompting Erik Burkhardt, agent for Manziel, to call the system "archaic and restrictive."
When a team finds a player it thinks it wants to sign, it can simply add him to its negotiation list and instantly do away with any bargaining power that player might have had as a free agent.
"I've had guys who've gone up there with seven or eight years' NFL experience and if the GM of the team chooses not to give you a better contract than the minimum, you're screwed. You have no choice," said California-based player agent Bardia Ghahremani. "And the bad part is if you have a team that doesn't want to deal with you they can just sit on you by offering you the minimum."
The reason agents hate the negotiation list is the same reason most CFL general managers love it. It essentially allows teams to offer near-minimum contracts to incoming players, who then have a choice to either take it or leave it.
"From a salary cap management standpoint, you have to pencil in certain players at certain price ranges and part of that is your neg list guys," said Winnipeg general manager Kyle Walters. "That ensures some cost control from a cap management system. Right or wrong, these players on your list have to come to you. You control their rights, which means you control what they make. If a player is not on a neg list and he's really good and all nine teams think he's really good, it becomes a free-agent bidding war."
Those bidding wars are exactly what the CFL manages to avoid.
Had Wilder been a free agent when he came to the league, he might have been able to command more than the $56,000 he says he is making. If Manziel were a free agent, there could be multiple suitors and a potential bidding war for his services that would establish his true value.
Many teams, however, see the negotiation list not just as a mechanism to keep salaries low, but also the reward for good scouting.
"You put a lot of work in scouting, be that in person or on film, and if you're doing that homework and nobody else is then you should have the right to that guy," said Ottawa general manager Marcel Desjardins. "That's a tangible reward for putting in all of that work. It still helps you keep your costs down because you can offer a guy X or you won't play here."
Ironically, one of the people who believes Wilder should have been allowed to sell his services to the CFL's highest bidder upon his arrival is Toronto Argonauts general manager Jim Popp, who believes the negotiation list should be abolished.
Popp argues that allowing teams to protect the rights to 405 players, a large percentage of them quarterbacks, means that many potentially great players aren't being recruited to join the league until the team that owns their rights wants them.
"I've never been a fan of the neg list," said Popp. "There's no reason for the neg list – it's creating more problems than it helps. We have a salary cap that is supposed to be [controlling salaries]. What the neg list has always done is kept players from coming to the CFL.
"It's a mystery to fans and agents and it's the number one deterrent to playing in our league … How do you make this league better? One way is to have as many guys capable of coming to our league as possible. When a team needs a quarterback and each team occupies 10 or more quarterbacks on their neg list, that's 80 quarterbacks not available to them."
Popp alleges tampering with negotiation lists is common as teams try to find ways to a help a player get free of a particular team's list so he can be signed by them. Other stories involve teams working out or scouting players, only to learn they were spied on and beaten to the punch when it came to adding them to the negotiation list.
"It screws us when I've got 60 dudes at a workout and somebody is watching and they see who I talk to after," said Saskatchewan head coach and general manager Chris Jones. "And then inexplicably, all of a sudden, this dude that worked out for me is on the neg list for somebody else. It goes on."
Teams have to be cautious about expressing interest in a player in any circumstance, for fear it flags another team they're on to a quality prospect.
"There's times where people will do it just to screw the other team," said Edmonton GM Brock Sunderland. "So if you hear a guy is on a flight to Montreal, [another team] could neg list him and they can't sign him. My point is, if you already have a guy on the neg list, they can't do that. You protect that guy and you know you're getting him."
But the strangest thing about the negotiation list is the fact that its contents are kept secret, although leaks are becoming more and more common.
Still, it raises questions about why the CFL would want to keep something that might stimulate discussion among its fans under wraps. Why aren't fans allowed to know or see who might be in the pipeline of their favourite team?
(The CFL recently voted for each team to release 10 names from its negotiation list twice a year, in February and December, beginning next month.)
Well, it seems the teams don't actually want players or their agents to know they're on their negotiation list for fear they'll activate the clause that requires the player to be offered a contract within 10 days.
"This happened to us twice last season … we have quarterbacks on that we like, but third week of the season you're not going to come up and learn our offence and be productive," said Sunderland. "It forces your hand when the agents know about it."
Secret lists, spying tactics and trying to keep players from even knowing that a team has their exclusive rights.
Call it Canadian football's business-side version of the rouge.