The market waits for Machado and Harper to decide
MLB teams aren't making the same emotional decisions they used to, leaving players and agents frustrated at another slow-moving off-season, Steve Phillips writes.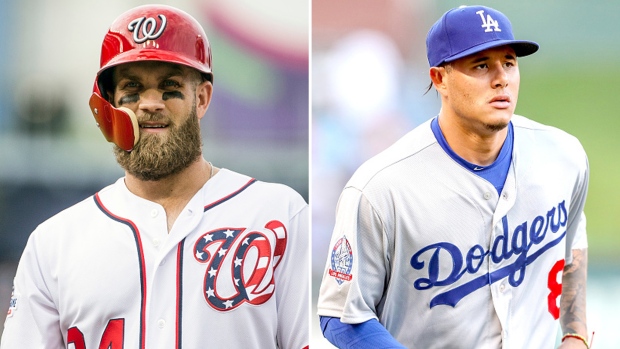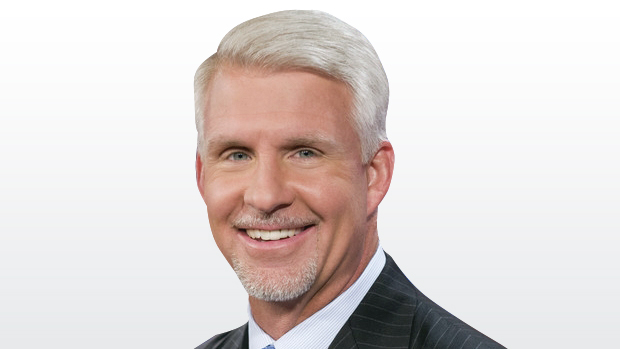 It's déjà vu all over again.
Players and agents were frustrated last off-season by the slow-moving free agent market. They were angered that teams weren't spending money like they once had. Free-agent signings lingered into spring training, where many players settled for disappointing deals.
The explanation at that time was that clubs had started evaluating aging players differently and were no longer willing to pay for predictable declining performance. Plus, speculation was that large-market clubs were resetting under the luxury tax threshold last year so that they could blow through it this year, when superstars like Bryce Harper and Manny Machado would be free agents.
As of today, with pitchers and catchers less than a week away from reporting to spring training, there are more than 100 unsigned free agents. This group still includes the two best players available in Harper and Machado. Neither has garnered the level of interest that was anticipated.
Most assumed the two 26-year-old all-stars would command at least 10-year deals. Their agents assumed that the analytics being applied to older players wouldn't apply to them.
But there has been only one rumoured offer of 10 years. The Washington Nationals reportedly offered Harper $300 million over 10 years at the end of last season. Harper rejected the offer and it isn't clear if that deal is still on the table.
The Padres, White Sox, Phillies and Giants seem to be the only teams interested in Harper for even a seven-year deal. Machado's main pursuers in that same range are the Padres, White Sox and Phillies.
There are a number of clubs on the outskirts of negotiations that have interest in one or both of the players, but on much shorter-term deals. So Dan Lozano and Scott Boras, the agents for Machado and Harper respectively, have decided to wait and see if they can apply pressure to get clubs to budge. Boras is drumming up interest at a lower level, hoping to pit teams against each other to get the deal he wants with more years.
Players and agents are angry on behalf of Machado, Harper and the remaining 100-plus free agents. They are chattering about collusion and tanking. They're angry that so many players don't have homes with spring training just around the corner. They're frustrated that a significant number of teams are making no effort to compete this season.
Equally as frustrating is that every team seems to be using the same calculus in evaluating players. Not a single club seems inclined to deny the analytics and make contrary decisions. Players and their representatives haven't accepted that teams now base player-personnel decisions upon objective statistical and analytical criteria, removing all emotion from the equation.
In fact, what we're seeing now are players and agents dealing with emotions and it's affecting their decision-making. Players are disappointed and agents are worried they'll lose their clients as the offers they're receiving are well below what they expected. Those emotions are paralyzing agents, causing them to sit and wait because nothing they say or do causes clubs to change their view of the player's value.
The definition of insanity is doing the same thing over and over, expecting a different result. For years, general managers have signed older players to long-term deals that they knew would likely be problems in the final few years. They dreamed the players they were signing would deliver at the age of 35 the same way they did at 28 and paid them accordingly.
It was a plan hopelessly doomed to fail. Long-term deals signed by Albert Pujols, Miguel Cabrera, Chris Davis, Johnny Cueto, Jacoby Ellsbury and Homer Bailey haunt the teams that gave them. Everyone has learned from them and become much more risk averse.
What it boils down to is that players are upset that teams aren't making the same mistakes that they used to make. They want clubs to keep giving multi-year deals to guys into and through their mid-30s. The analytics deem those deals as risky and ill-advised, so clubs have no appetite to offer them anymore.
The players' union points fingers at owners and general managers, assuming there must be a conspiracy since no clubs are making the long-term commitments. The union can't understand why teams aren't making the same emotional decisions from the past.
Instead of pointing fingers, the union and its players need to look in the mirror. The slow-moving market lies at their feet. They have flawed expectations, which lead to frustration and resentment. Emotions are now getting in the way of their decision-making.
Machado and Harper are holding out, hoping for more years than they've been offered. Those offers aren't there, so, the agents wait. That means the rest of the players are waiting for Machado and Harper.
The truth is that once Machado and Harper sign, the dominoes will start to fall. Most of the remaining players on the market are Plan B, C and D options for teams. Once the two big guys sign, it will provide clarity to the rest of the players about which teams still have needs and money available.
Here is how it could unfold: If the Phillies don't land Machado or Harper, they may have money left for starter Dallas Keuchel, closer Craig Kimbrel, third baseman Mike Moustakas and possibly outfielders Adam Jones or Carlos Gonzalez.
If Harper signs with the Phillies, then Jones may be a fit for Cleveland and Gonzalez could consider going back to Colorado. Kimbrel might have to tuck his tail between his legs and go back to Boston on a short-term deal if the door is closed in Philly.
If Philadelphia doesn't have money left for Keuchel because they sign Harper or Machado, then he may have to double-back to Houston or go to a team like Cincinnati.
You get the point: The players all have options but aren't sure where to go until the players in front of them sign deals. Machado and Harper just need to say yes to a deal.