The Mayweather-McGregor Money Blog - Day 1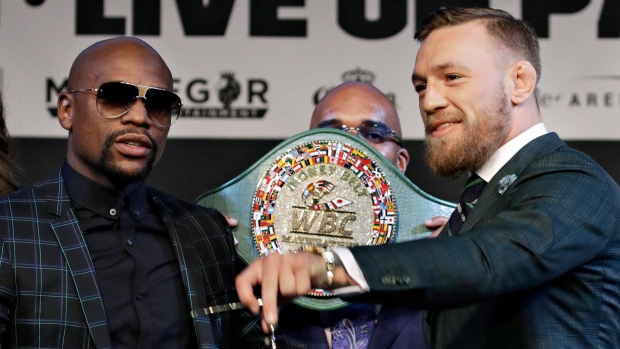 LAS VEGAS - Floyd Mayweather and Conor McGregor made their closing remarks on Wednesday before "The Money Fight".
In the final news conference prior to the big fight, the two fighters explained why they think they are going to win.
McGregor seemed out of his element without the aid of his screaming fans and after arriving late in typical McGregor fashion, he discussed how Mayweather made a big mistake by allowing for the use of eight-ounce gloves.
Mayweather, meanwhile, gave his standard pre-fight speech. He thanked his team, his sponsors and praised his opponent.
Both fighters spoke to the media and one thing that they agreed upon was that this fight would not go to a decision. Mayweather was so confident of this that he pegged the chances at 100 per cent.
McGregor said that he felt a first-round knockout was the best bet.
In the midst of these brash comments, Showtime Executive Vice-President Steven Espinoza tempered his expectations and said that he did not feel that this fight would sell more pay-per-views than Mayweather's fight against Manny Pacquiao two years ago.
But Espinoza's conservatism was matched by UFC President Dana White in bravado. White is confident that this is the biggest fight of all-time and that a win for McGregor would make him the biggest star in the sports world.
With the fight mere days away, the outcome of these predictions will all be determined soon.