The Starting Five: Elgadi on leading the Badgers back to the national stage
Brock forward Dani Elgadi believes his team has closed the gap on the national powerhouse Carleton Ravens.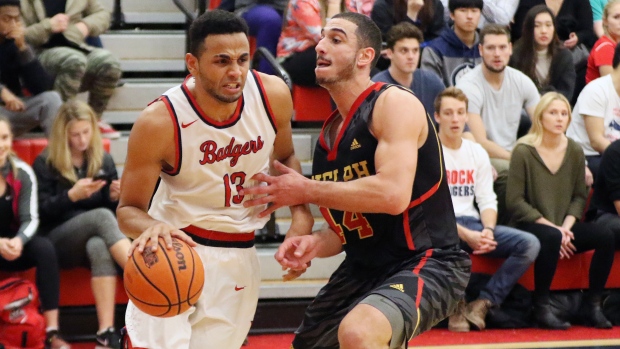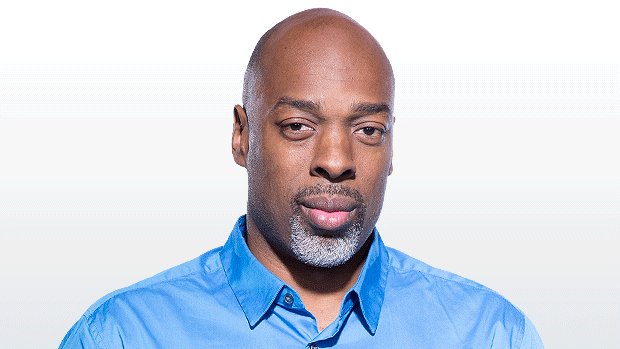 The Starting Five is a series of conversations with five elite Canadian basketball players who are competing at the prep school, U Sports, NCAA and NBA level. Every other week, a Canadian player will share his or her personal perspective on the game and the challenges they face both on and off the court.

Dani Elgadi feels that the Brock Badgers are on the cusp of something big. Last year, the Waterloo, Ont., native's season ended like many other Canadian university basketball players before him - at the hands of the Carleton Ravens, a program that has won 12 of the last 14 national championships.

Elgadi led Brock to the OUA playoffs after a three-year absence, and he was named a CIS (now U Sports) First Team All-Canadian after averaging 19.9 points and 11.7 rebounds per game. The Badgers were eliminated by Carleton in the OUA quarter-finals.

Elgadi's success and development has been intertwined with that of his coach. The 6-foot-7 forward started his university career in 2013, the same time Charles Kissi took the helm at Brock, fresh off a year-long apprenticeship with Toronto Raptors head coach Dwane Casey.

While Elgadi showed promise in his freshman campaign by claiming OUA Rookie of the Year and CIS All-Rookie Team honours, Brock only mustered 10 wins to go along with 24 losses. But patience is part of the process and last season was the Badgers' best in recent years. The team was ranked in the top 10 throughout and finished the season with a 27-11 record.

Now, with some new additions to the team, a savvy coach and experience gained from painful losses, Elgadi feels his Badgers are within reach of their goal: an appearance at the Final Eight in March.

On his development at Brock

"One of the reasons that actually got me to Brock is coach Kissi. He didn't even sugarcoat my recruitment. He just sat me down and said, "Listen, I think you're great down low. I think you're a great rebounder for your size and you have great length. We're going to work on your perimeter and handling, but I want you to come in and focus on rebounding." He said nothing about scoring. It didn't even sound amazing, but there was just something real about it, and I believed him when he said he would help me improve. I stayed here each summer and continued to get better. He got us camp jobs down here, so I would be training with him and some of the guys willing to stay, and work on our game. I rarely get to go home. My mom still gives me an earful. She gives Kissi an earful as well, but I'm doing it for them, and I love this game so much, so I'm putting in the work."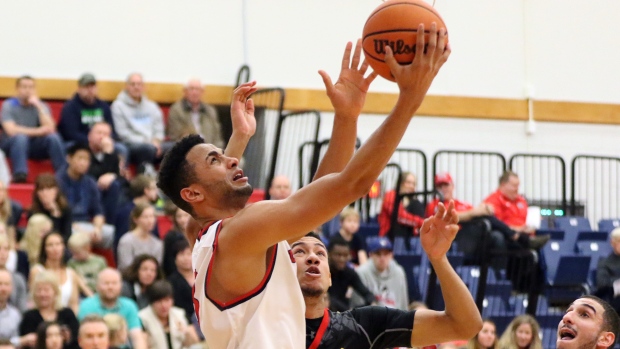 On sacrificing individual stats for team goals

"With the amount of talent and the players we have, it's moved away from two main guys or one guy dominating and taking the majority of the shots. There's less pressure for me to score and I'm in a position where teams scout me and either I get double-teamed at the start, or by the end of the game I'm seeing a double-team. I use that as motivation. As long as I'm helping the team win in any way I can, whether scoring, rebounding, facilitating or defending with my athleticism and length. We have Johneil Simpson, Cassidy Ryan and a lot of players who can put the ball in the hoop. We've had multiple guys with double digits in scoring and that's coach Kissi's offence. It works; we're successful for the most part."

On if the gap between Carleton and the rest of Canada has closed since his freshman year

"Definitely. Each year we've taken strides and are getting better individually and as a team. Even if you watch this last game [between Carleton and Brock], it was competitive until the end. Overall they have a culture of winning over 11 years and they use that to mentally impact teams, but we see ourselves as a more talented team. The level of respect for Carleton is there, but there is no fear. We know what they've built, we know what they're about, so we just have to come at them with extreme confidence and play our game. But definitely the gap has been closing each year, and this year is the year for us to take advantage of it."