Thomas set to practice with Cavaliers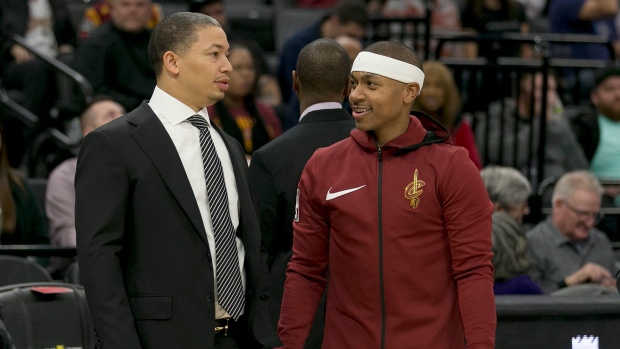 Cleveland Cavaliers guard Isaiah Thomas is set to practice with his teammates on Friday in a scrimmage, his first full-court live setting since his injury.
Cavs coach Tyronn Lue announced the news before the team played the Sacramento Kings on Wednesday.
Thomas was acquired in the deal that sent Kyrie Irving to the Boston Celtics.
Last week Thomas played in a liver scrimmage against the Canton Charge, the Cav's G League team.
The 28-year-old has not played since the 2016-17 playoffs and has been recovering from a torn labrum,
The Cavaliers are 24-11 and third in the Eastern Conference. The team has won 19 of the last 22 games.