Thoughts on an unprecedented start to CFL free agency
TSN Football Insider Dave Naylor shares his observations on one of the most significant periods for player movement in Canadian Football League history.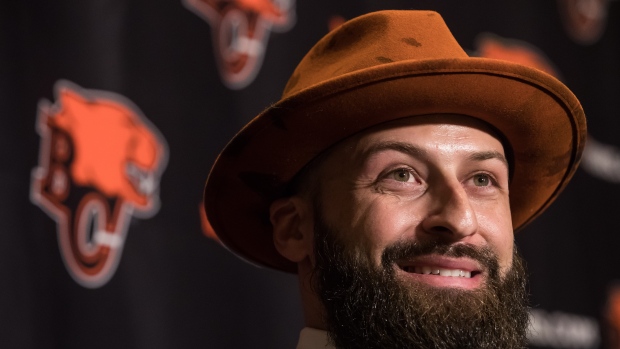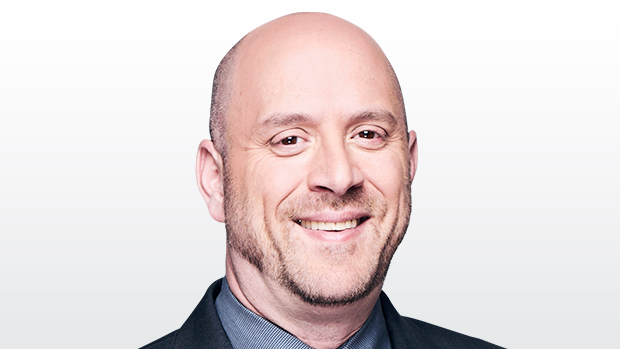 It was an unprecedented day for Canadian Football League free agency and undoubtedly one of the most significant periods for player movement in the league's history.
A day with so much activity unleashes all kinds of thoughts about all kinds of things. Here are mine:
It was a bad day for East-West parity
Mike Reilly and Bo Levi Mitchell stayed in the West, and 5,000-yard passer Trevor Harris joined them.
Meanwhile, the only quarterback who moved from West to East was Jonathon Jennings, who has to prove he deserves to be a starter.
Linebacker Larry Dean, formerly of Hamilton, and three more members of the Eastern Division-champion Ottawa Redblacks all moved to Edmonton.
There were a few quality players who made their way West to East – Shawn Lemon, Chris Rainey, DeVier Posey and Taylor Loffler – but the landscape unquestionably tilted in direction of the West.
The CFL needs a legal tampering period
Everyone knows that tampering takes place in the days leading up to the opening of free agency. That's why most leagues have now created a legal tampering window where players can find out what's on the open market before deciding whether to re-sign with their existing teams.
It's essentially what the Edmonton Eskimos did with Mike Reilly, giving him permission to explore what the market would pay because the team needed to know if they had any chance of retaining him.
But Reilly was just one of a number of players who seemed to have deals fully cooked soon after the start of free agency, and the rumour mill leading up to noon ET on Tuesday proved extremely accurate.
This isn't hard. The CFL needs to simply follow the model established by other leagues and legalize tampering for part or all of the week leading up to free agency.
Some teams didn't get the quarterback they wanted
The Toronto Argonauts and Saskatchewan Roughriders were both willing and ready to pay for a marquee quarterback and took their best shots. While there might seem room for criticism given that Saskatchewan ended up turning back to Zach Collaros and Toronto didn't sign a quarterback, the situations were pretty much out of their control.
Mike Reilly was only going to B.C., while the Argos and Roughriders never got engaged on Trevor Harris before his deal to Edmonton was done. Saskatchewan offered $100,000 more per season for Bo Levi Mitchell than the Stamps had on the table at the beginning of Tuesday, forcing Calgary to match at $700,000.
The Argos, according to GM Jim Popp on TSN1050 radio Wednesday, offered nearly $500,000 more than Calgary over four years and still couldn't get Mitchell to move.
The Riders never made an offer to Jonathon Jennings and instead reunited with Collaros, who is familiar to them. The Argos had some interest in Collaros and Jennings, but both players saw a clearer path to a starting role by going elsewhere.
Derel Walker is the best free agent remaining
Despite missing the latter part of last season with a knee injury, former Eskimo Derel Walker is the best free agent available.
He's believed to be seeking a salary in the range of $275,000, which would make him the highest-paid receiver in the CFL by a wide margin.
Walker is in Toronto on Wednesday and will attend the Toronto Raptors game in the MLSE suite along with Popp and presumably others from the corporate family.
It's believed Winnipeg isn't done taking a swing at him, as a bona fide No.1 receiver is exactly what the Blue Bombers need.
Given his connection to former Texas A&M teammate Johnny Manziel, plus the Als' need for a big-play receiver, Montreal should also be in on him – unless there is too much sticker shock.
The market price for top QBs jumped 40 per cent, which is good and bad
Up until Tuesday, it had been a while since a CFL quarterback had a contract worth more than $700,000 per season. Now Reilly and Mitchell are both at that level, and Mitchell could have exceeded it by roughly $100,000 per season had he been willing to go to Toronto.
Meanwhile, Harris cracked the $500,000 barrier in what is a sure indication that the overall quarterback market has taken a jump skyward.
On one level, salaries like this give the league a much bigger image since no one in 'minor league' sports makes this kind of money.
That said, with a salary cap that's not expected to inflate much in the near future, the new money for quarterbacks will have to come from somewhere. That means it's coming from other players, which is an issue in a league that is now facing competition for players from the Alliance of American Football and XFL.
The market dictates what a marquee quarterback is worth and it's certainly easier to justify $700,000 for a great player who becomes the face of your franchise than it is $250,000 for a good offensive lineman few would recognize. But it's not always a good thing when the richest players are the ones getting even richer.
How does what is occurring in free agency relate to the CBA talks?
The way some teams spent early in free agency raised the question: Do they know something about the future of the salary cap that other teams don't?
The answer is no. In fact, no team is operating under the presumption that the salary cap will increase significantly as the league's revenues are believed to be static.
There had been some buzz about the mutual interest among the league and players to raise the minimum salary beyond $54,000, in part because of competition for players from both the XFL and AFL.
But it's hard to see teams embracing that at the same time as the market for quarterbacks jumped significantly and others spent top dollar in free agency.
One thought per team
The Grey Cup was not handed out on Tuesday. In fact, teams that save their money beyond Day 1 of free agency often find bargains. There is also the chance that some of those players who signed NFL futures contracts could drift back before the start of the season.
And while the team that wins in free agency rarely wins the Grey Cup, it's possible it could matter more this year with it being harder to sign good players as street free agents. So many players are tied up in either the AAF, or soon, the XFL.
Here's one thought on each CFL team on free agency so far:
Ottawa – A lot is rightly being made of Trevor Harris, Sir Vincent Rogers, Greg Ellingson and William Powell heading out the door. GM Marcel Desjardins appears to be of the opinion that paying Americans in free agency is fool's gold. He's not alone in that thought, but the quarterback situation is not an upgrade.
Hamilton – When a team doesn't make a splash in free agency, it often means they don't have that many holes to fill. The Cats focused mostly on keeping their own.
Toronto – The Argos were hoarding money for Mitchell, which kept them out of the bidding for most other marquee free agents on Tuesday. Landing DL Tobi Antigha helps, but adding Walker would be an even better consolation prize.
Montreal – The Als paid out big in free agency a year ago, but were more a measured this time, adding a few nice pieces in Posey, Patrick Levels, Loffler and Bo Lokombo.
Winnipeg – On a day everyone was chasing quarterbacks, the Bombers quietly re-signed two quality players in DB Brandon Alexander and WR Nic Demski, and then added a game-changing defensive end in Willie Jefferson.
Edmonton – The Eskimos had a plan to replace Mike Reilly at quarterback and dominated the rest of the market on Day 1. But you don't sign that many players at the top of the market without it hurting you somewhere, depth or otherwise.
Calgary – The product of winning is that other teams covet your players. That's not news to the Stamps, who stepped up to keep Mitchell and will get to work filling holes from their draft and negotiation list.
Saskatchewan – Right now the Roughriders look a lot like last year's team: strong on defence after adding Micah Johnson, and in the run game with William Powell. There are still big question marks at quarterback.
B.C. – The Lions not only added a marquee quarterback, they added a face to their franchise. The move put a jolt in the market and makes Vancouver a destination of choice for players.