Thoughts on Kawhi, Masai and the start of Raptors training camp
TSN Basketball Analyst Jack Armstrong returns with his thoughts on Kawhi Leonard, Masai Ujiri and other notes from Raptors training camp.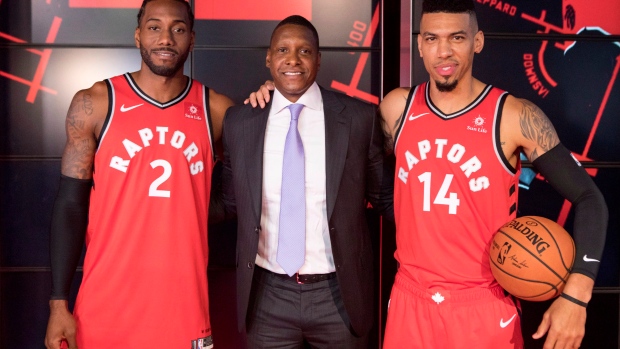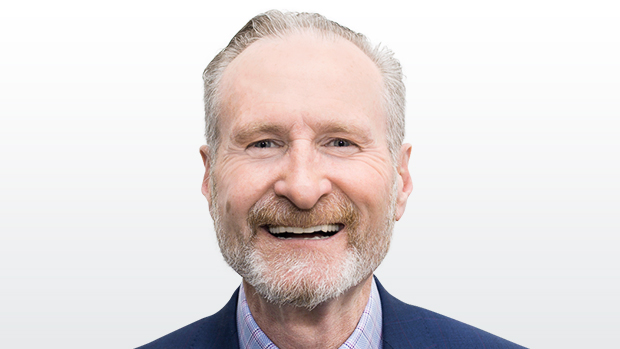 Greetings! Here we go again!
The 2018-19 NBA season starts off with training camps. This is my favourite time of year. The days get a little cooler, the leaves start to change colours and the anticipation for another season is in the air.
I'm pumped up about starting my 21st season as a Raptors broadcaster. How time flies. The first game I ever did was Vince Carter's first game as a Raptor in Boston against fellow rookie Paul Pierce. Vince is still at it all these years later, now playing in Atlanta.
My coaching career seems like a lifetime ago. I'm undefeated for more than 20 years! It has been a fun ride and I'm looking forward to a lot of terrific basketball in the days, weeks and years ahead.
A few quick thoughts as we get things going out here in beautiful Vancouver:
1. Kawhi Leonard: Folks get so worked up over press conferences. As we all know, it's Day 2 and beyond that truly count. Leonard is all business and all about ball. I like and respect that. I don't need a chatty guy who is good with a quote. I want someone who is ready to produce between the lines. That is what speaks volumes. The rest will take care of itself.
2. Danny Green: He is the under-the-radar component of the summer trade. I've always loved his game. He's an outstanding shooter who is a sound defender. Green also has a winning pedigree and a mature, professional approach. Adding a guy like this to a team that has come up short in the playoffs in the past is a significant upgrade. His veteran savvy and production will be a big help.
3. Greg Monroe: He's kind of a forgotten guy with all the attention on Leonard. I've admired his game since he played in college at Georgetown. He's your classic low and mid-post scorer who rebounds well and has a nice passing touch for a big man. His skill set can still factor into success and I'm sure coach Nick Nurse will find many creative ways to put him in positions to make an impact. He's another proven veteran player on this roster. You never have enough experienced players.
4. Masai Ujiri: I absolutely loved his comments Monday about the silly questions folks ask about Toronto's viability as a big-time NBA market with regard to recruitment and retention of elite players. Top to bottom, this is one of the elite franchises in the NBA. In my time here, this is the best shape I've seen the organization in. There's committed ownership, outstanding leadership, sound coaching and a top-notch support staff. The team plays in front of incredibly loyal and passionate fans in a sold-out downtown arena in the heart of a world-class city. Every game is televised on national TV and the team has a rabid following from coast to coast. Toronto is the third largest market in North American sports. This place has always been a sleeping giant and now it has come into its own. I have absolutely no doubt that if a Tracy McGrady, Vince Carter, Antonio Davis or Chris Bosh were still here and in their prime years they'd have an incredibly difficult time finding a much better place to play. I've been around this league a good while now. Bottom line: This is an elite situation, so enough with the small-minded, silly inferior market complex. That's utter nonsense. Stick your chest out and be proud. We The North is not only a statement, it's a mindset. Kudos to Ujiri for taking the fight to the other 29 teams.
5. Vancouver: I say this every time I'm here: Can we get an NBA franchise back out here? It's such a fabulous place. If there is ever another expansion, I'd love to see Vancouver and Seattle get teams back. I'm sure Las Vegas will be in the hunt as well, but this place can pull it off with a well-run ownership and management group.