Thumbs down to Leafs' optimism, disrespecting Scott
TSN's Dave Hodge gives a thumbs down to the "one approach fits all" mentality in Leafs Nation, and gives the quickest thumbs down imaginable to the NHL for trying to convince John Scott to bow out of the All-Star game and then orchestrating his trade to Montreal, thus kicking him out.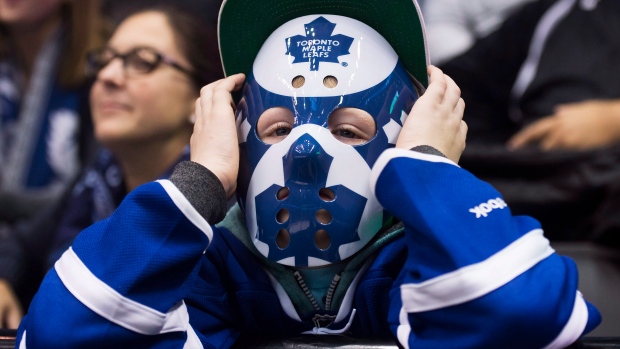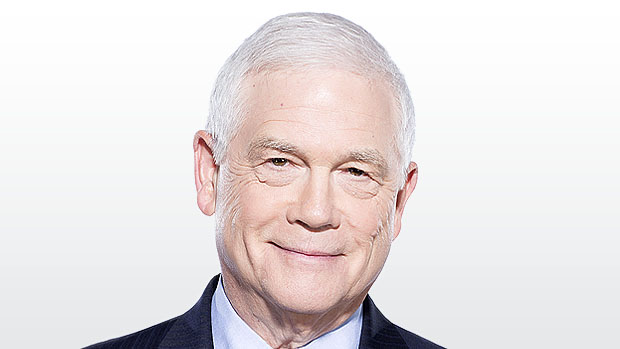 Dave Hodge
Host, TSN The Reporters with Dave Hodge
Maybe you know that the Toronto Maple Leafs have lost five straight games or maybe you don't.
If the Leafs have a public relations handbook for 2015-16, I'm guessing the first chapter reads something like this: After wins, say the following; "We're moving in the right direction" or "We're sticking to the process." And after most losses, say the very same things. After embarrassing losses, feel free to go with "We said there would be pain."
Basically, one approach fits all.
You could call it clever if you didn't care that fans seem to be following these Leafs with shrugged shoulders and not passionate hearts and "thumbs down" to that.
Before the current five-game losing streak, the Leafs were playing better than some teams sitting in playoff spots. There was no reason to think they couldn't be there themselves if they maintained their level of consistency and hard work. There certainly wasn't much pain attached to what the Leafs were doing in November and December.
There wasn't a parade route being planned either, but the Leafs appeared to be making a lot more of this season than fans were expecting.
Did you notice the buzz? No, because there wasn't any.
If there was even a hint of optimism, it was better applied to future seasons. The end of this one is meant to be its best part. So last night's loss to Boston was no different than Friday's loss to Chicago, except that it didn't come until the final minute. Had the Leafs won, there wouldn't have been excitement, and the loss didn't bring criticism.
These Leafs sometimes do right and sometimes do wrong. Try to tell the difference.
The John Scott Affair
NHL commissioner Gary Bettman took some heat for his trip to Calgary, where he lobbied for the Flames' arena plans. Mayor Naheed Nenshi didn't take kindly to what he felt was outside pressure and basically told Bettman to stay in New York and leave Calgary business to Calgarians. Bettman could rightly claim that Flames' business is NHL business, and he needs no one's approval to conduct it in Calgary. No winner is declared here because this was two sides of an issue saying the right things to support their positions, as you would expect.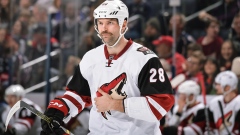 So let's leave that aside and give the commissioner his next project. I would like to hear Bettman try to be his usual persuasive self in defending the NHL's handling of what we'll call the John Scott affair.
Advice from here is to do the opposite. This is a time for the NHL to blame itself. For everything. For foolishly ignoring the possibility that fans would try to make a mockery of the All-Star selections. The NHL could have controlled the voting by preparing a ballot that included legitimate All-Star candidates only. It didn't bother.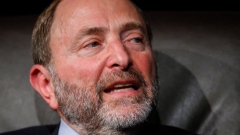 At the first sign of the John Scott movement, the league could have issued a statement that said All-Star participation would require a certain number of games played. The mischief makers would have howled and others would have scoffed, but that would have been the end. Once the NHL appeared to accept the consequences of its ways, it should have taken its lumps and played Scott's All-Star appearance for the fun it could have been, amidst a lot of other stuff that is far from serious on All-Star weekend.
Instead, it gets the quickest "thumbs down" imaginable for trying to convince Scott to bow out and then for orchestrating his trade to Montreal, thus kicking him out. The NHL has somehow managed to make all hockey fans root for John Scott where only those who set him up as a fool to get their hoots were doing so originally.
Consider the irony - the NHL disrespecting John Scott.